2023: Aregbesola not plotting against Tinubu, aide insists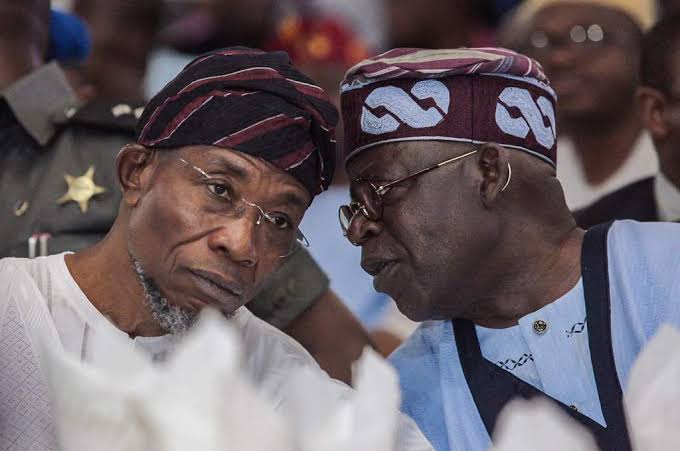 By Rasaq Adebayo
Amid widespread rumour that Interior Minister, Ogbeni Rauf Aregbesola, has formed a separate camp to checkmate the presidential ambition of Asiwaju Bola Tinubu, a key aide of the minister, Dr. Oladipupo Okeyomi, has kicked.
Okeyomi, a security consultant to the minister, said Tinubu, who is the National Leader of ruling All Progressives Congress (APC) has never been challenged in any way by Aregbesola.
"Rather, it is the people who are cooking up different stories that are the real enemies of Asiwaju Bola Tinubu.
"Their ploy, we have discovered, is to first of all turn Tinubu against all his true lovers, seize his attention, distract him, and scatter his political plans," Okeyomi averred.
According to him, Aregbesola has not declared any political ambition for 2023 but is focused on his assignment in the Interior Ministry, noting that it's Tinubu's pretended friends that are lobbying for APC presidential ticket, underneath.
"As a matter of fact, some of these people that are trying to cause disaffection between Asiwaju Tinubu and Ogbeni Aregbesola are secretly nursing a presidential ambition and they see Asiwaju as stumbling block.
"They know that Aregbesola is a long-time, faithful and loyal follower of Tinubu and that he's a man of wisdom who will immediately see through their plans.
"So their first task is to set the two of them against each other, so that they can confuse the Tinubu camp and have their way," he further said.
Okeyomi also pointed at recent visits to London by "some Tinubu's pretended friends", saying they only went to visit the APC leader on espionage missions.
"Markedly, two of Tinubu's London visitors from the Southwest have presidential ambition and they see a possible emergence of Tinubu as the end of their ambition.
"So, they actually went to visit him in London to spy; they want to know if he is physically fit or not," Okeyomi disclosed.
He said Aregbesola, on his part, detests side-talks and conspiratorial tendencies, noting that this had paved the way for him in his various endeavours.
He thus advised those spreading unfounded rumour of Aregbesola fighting Tinubu, to desist.