Court rules in favour of PSP in dispute with Warehouse over N295k waste bill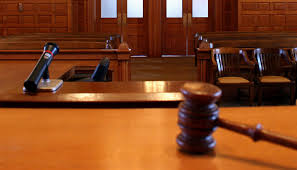 By Rasaq Adebayo
A magistrate court sitting in Oshodi has ordered the management of a warehouse company to pay the sum of N150,000 being amount owed Excellens Link, a PSP company for picking its waste.
The waste management company, Excellens link had dragged the management of a warehouse company to court for refusing to pay the sum of N295,000 being the cost of picking its waste in the last three years.
But the defendant denied the allegation claiming that its business does not generate the amount of refuse that the PSP would pick.
Denying the allegation, the Chief Executive Officer of the warehouse company, Mr. Princewll Amuchie told the court that its company was not receiving such bills before the court summon to pay N295,000 bill came.
He, however,  explained that the company has even paid N70,000 out of the bill though lamenting that it never generated refuse that warranted paying such huge amount.
Responding, the representative of Excellens link PSP, Mr Wale Ishaq, stated that the warehouse company was on a commercial billing of N5,000 per month, adding that whenever the monthly bill was served, the warehouse rejected it with the claim that it did not generate refuse.
Ishaq told the court that the PSP operator picked refuse from the companies including the warehouse along Oshodi-Apapa Expressway every Wednesday and Thursday.
Giving her judgement after listening to both parties, the Court President, Mrs Adebisi Laditan, ordered Mr Amuchie to pay N150,000  to the plaintiff within seven days and the balance of the bill within 60 days.
She further ordered the defendant to pay a fine of N25,000 for defaulting for over three years.
The Court advised the defendant to settle the monthly bill charge rate with the Lagos State Waste Management and the Excellens PSP operator if felt over billed.
The case was adjourned to Tuesday July 27, 2021 for further hearing.