C'River distributes four million nose masks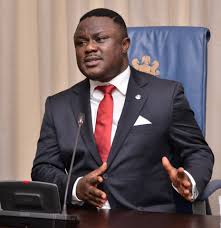 The Governor of Cross River State, Prof. Ben Ayade, has begun the distribution of face/nose mask to residents of the state to contain the spread of COVID-19.
Ayade also announced the release of two months' salary advance which he said would provide succor to workers.
He also said food would be made available to vulnerable families who lacked the capacity to provide two meals for their families.
"I want you people to be afraid of the spread of the virus. It is only when you fear the virus, that is when you protect yourself from getting infected with the virus," he said.