DStv, GOtv Tariff Increase: ATCIS President, Bilesanmi deserves national honour – Subscribers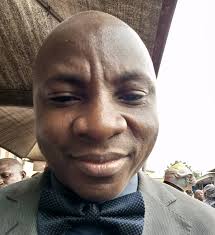 By Abiodun Adebayo
DStv, GOtv subscribers have lauded the President of by the Association of Telephone, CableTv and Internet Subscribers of Nigeria (ATCIS), Hon. Prince Sina Bilesanmi for continually mounting pressure on the company, Multichoice to reverse its decision on the earlier proposed increase in its tariffs beginning from today, Monday June 1st, 2020.
Having being persistent in its campaign against the tariffs, Multichoice company has on Sunday reverted the decision to increase the tariffs and subsequently announced discounts for its customers instead especially as Covid-19 pandemic affects the socio-economy.
Commending Belesanmi for the feat, the subscribers said he deserves national honour, urging the federal government to compensate his with national honour.
Speaking on his effort, the ATCIS President said the association spent about N10 million on campaigns against what it termed 'undeserved treatment' by the Cable TV operator, saying Nigerians deserve to be supported with palliatives during the coronavirus pandemic rather than compounding their challenges.
He said: "Due to our 420 publications (online, local and international news), different TV and radio live interviews across 36 states of Nigeria for ATCIS to spend close to N10 million with the support of media to get the attention of Multichoice management based on what they proposed which is not good especially during this Covid-19 pandemic crisis, the company has acknowledged our letter dated Thursday, May 21, 2020 and finally reversed its decision.
"If not for the intervention of ATCIS that went extra mile spending close to N10 million, Multichoice would have realized additional N6 billion monthly from June 1st, 2020."
He therefore appreciated all government agencies and individuals who supported the campaign against the proposed increase in the tariff.
"On behalf of Board of Trustees (BOT), Elders forum, National and State executives with entire members of the Association of Telephone, CableTv and Internet Subscribers of Nigeria drawn from the six geopolitical zones with one sweet voice despite all our struggles as ATCIS represents large percentage of subscribers in Nigeria with over 187 million, we thank Almighty God.
"We also appreciate President Muhammed Buhari, Asiwaju  Bola Ahmed Tinubu, General TY Danjuma, Professor Gambari – COS to the President, Senate President, all our law makers both in upper and lower chambers, Nigerian Governors Forum, Minister of Communications and Digital Economy, Office of the National Security Adviser, Attorney General of Federation, Inspector General of Police, Chairman – EFCC, National Human Rights Commission, Director General of FCCPC, Director General of NBC, Director's of DSS Lagos State Command, all professional bodies, NLC, TUC, all civil servants and spiritual fathers and mothers for the roles they all played to join ATCIS pressure upon Multichoice, the owner of GOTV/DSTV to bow for masses sake as agitated by ATCIS."
Bilesanmi advised the Federal Government to sanction the companies or organisations that are not complying with its directive on easing the burden on Nigerians caused by the outbreak of coronavirus.
He said: "This is the right time for President Muhammed Buhari's administration to fire those companies or Govt. agency that are not ready to work with him to promote the standard and right of subscribers through the agencies such as National Broadcasting Commission, Nigerian Communication Commission, Orientation Agency, Federal Competition and Consumer Protection Commission."
ATCIS had earlier demanded that there should be "no increase from any Cable TV for now till further notice, instead of that, reduction should be made due to covid-19
"We want all Cable TV service providers to switch to Pay Per View with immediate effect.
"Cable TV Subscription and charges should be made flexible and accommodate: Pay Per view and not this Conventional System. Subscribers did not get value for money on Cable TV quality of service.
"From any cable TV service providers, subscribers should be entitled to October free subscription being Nigeria Independent month.
"Henceforth, any product by any Cable TV service provider for subscribers' interest must seek ATCIS endorsement."