Ekit PDP Primary: Party leader, Sunday rallies support for Segun Oni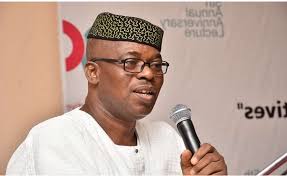 By Rasaq Adebayo
One of the leaders of the Peoples Democratic Party in Ekiti State, Hon. Adeniyi Glorious Sunday (aka De Glo) has rallied support for the candidacy of Engr. Segun Oni, urging other party members to give him their supports.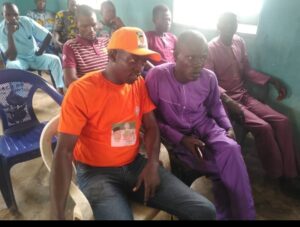 Hon. Adeniyi Sunday
He made the call when he visited his home town in Egbe Ekiti on Sunday, where he also declared his full support for Oni on his governorship ambition.
Sunday, who was a former aspirant during the last local government election in the state, was welcomed by party leaders on Sunday where he advised them all to work diligently towards the emergence of Oni in the coming primary election.
His words: "I am happy to be back home again to meet our party leaders this time. I remembered I launched my campaign for Engr Segun Oni months ago and since then I am always happy to see you people joining my train on daily basis.
"The truth is this, Segun Oni has the best political CV and records that make Ekiti people clamour for his second coming and I believe by God's grace he will emerge during the primary and defeat the Evil APC on election day. My people, don't be afraid of any intimidation and harassment coming from any leader, go for Segun and go for the party's unity."
He also gave out cash to all the attendees and also gave out food items to party women with a promise to donate 5000 pieces of vest and caps across the 16 local government areas to canvass for Oni.