FG asks states to reserve half of Modena vaccines for second doses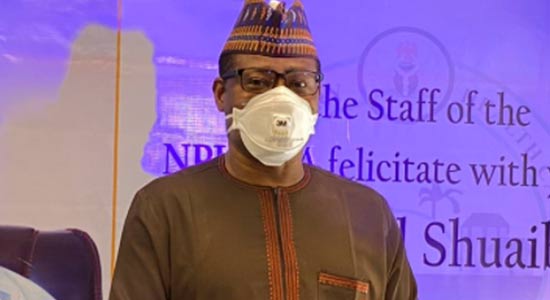 By Joseph Ayinde
The federal government has asked the 36 states and the Federal Capital Territory FCT, not to exceed 50 percent of the allocated doses of the Modena COVID-19 vaccine.
The Executive Director of the National Primary Healthcare Development Agency (NPHCDA), Dr. Faisal Shuaib said that the measure was to reserve the second dose for all those already vaccinated.
While giving an update on the vaccination exercise in country during the media briefing of the Presidential Steering Committee on COVID19 on Monday, Shuaib said: "Considering the rapid progress seen in the utilization of Moderna vaccines, States have been guided not to exceed their 50% utilization rates for Moderna in order to reserve the second doses for all those already vaccinated. Most states have reached this percentage and priority is now focused on administering AstraZeneca vaccine as first dose vaccine in all states"
Shuaib said: " As of September 12, 2021, a total of 4,052,756 eligible persons have received their 1st dose of COVID-19 vaccine. This is made up of 2,645,020 persons with the first dose of AstraZeneca vaccine and 1,407,736 eligible persons with the first dose of the Moderna vaccine.
"A total of 1,692,315 eligible persons are fully vaccinated and we currently have a national average of 70.4% utilization of the 2,000,040 doses of Moderna vaccines we received. As you are aware, we have re-opened Astrazeneca administration as the first dose to eligible persons (18 years and above) who have not been vaccinated"..
Shuaib further said that: A recent study by the United States Centre for Disease Control (USCDC) which examined 600,000 COVID-19 cases, revealed that people who were unvaccinated were about four and a half times more likely to contract COVID-19.
"It further showed that those who are not vaccinated against COVID-19 were eleven times more likely to die of the disease and ten times more likely to be hospitalized with the disease"
Shuaib also said that the agency had taken steps to ensure that the vaccines were administered in a safe and effective manner and were made free for all.
He said that there is the need for the states to hold their health workers accountable and sanction any of their health official that is found carrying out activities contrary to the mandates set by the Federal Government.
According to him, any State found to be condoning these acts of corruption will no longer be allocated vaccines.
"We have received reports of people trying to procure cards from health workers, these reports are being investigated and anyone found wanting would be prosecuted. It is important to emphasize that it is in the interest of public safety and collective well-being of Nigerians that the Federal Government has made available these vaccines free for all eligible persons," he said.