Former Sterling Bank Director, Yemi Idowu, Lagos Socialite, Waheed Eletu Declared Wanted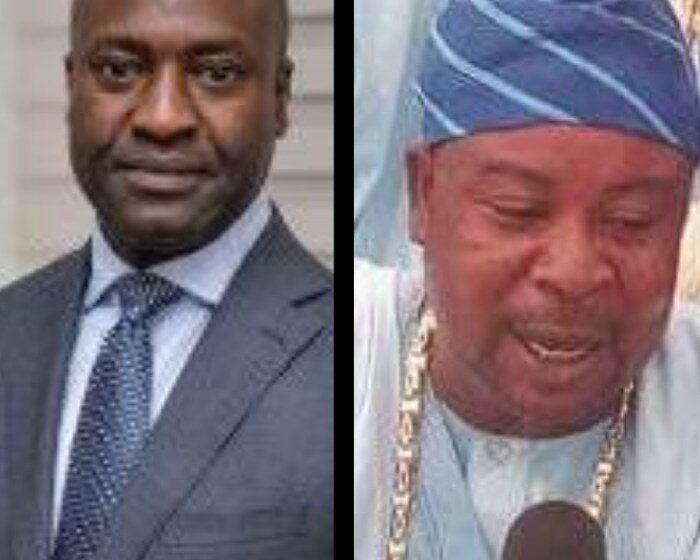 By Adekunle Badmus
A Former Director at Sterling Bank, Yemi Idowu and a popular socialite, Prince Waheed Gbadamosi Eletu-Odibo has reportedly been declared wanted by special offence court in Lagos.
The Court ordered immediate arrest of the duo after declaring them WANTED.
According to Investigation, Yemi Idowu and the Lagos Prince are facing the wrath of the law for collaboratively and intentionally stealing another person's property.
The charges before Justice Sherifat Solebo of the Special Offences Court, which resulted in the bench warrant for the arrest, shows that Idowu and Prince Eletu-Odibo were purportedly accused of conspiracy, stealing, and unlawful conversion of landed property belonging to one Ononenyi Patrick Okonkwo.
It was learned that Okonkwo owned over 250,000 hectares of land that the former Sterling Bank Director and the Lagos Prince allegedly adopted as their own properties and sold off, sometime between 2013 and 2016.
The plots of land in question are reportedly located around Eti Osa Local Government Area of Lagos, Crystal Road, Osapa Village.
Apart from allegedly obtaining the land from Okonkwo, reports have it that, Yemi Idowu and the Lagos Prince were also accused of ignoring court summon.
The drama commenced when the two counter-charge accused the Economic and Financial Crime Commission (EFCC), Nigeria's antigraft agency, of breaching their fundamental human rights in the process of filing charges against them.
It was however gathered that, they were declared wanted because the anti-graft agency earlier revealed the court already ruled against them and that there was no violation of human rights, this was even as it demanded that Idowu and Prince Eletu-Odibo make themselves available and at the behest of Justice Solebo and her Court.
Meanwhile, the former Sterling Bank director and the Lagos Prince failed to show up, hence the bench warrant declaring them wanted.