How refuse, indiscriminate dumpsite are overtaking Oshodi multibillion naira Terminal [PHOTOS]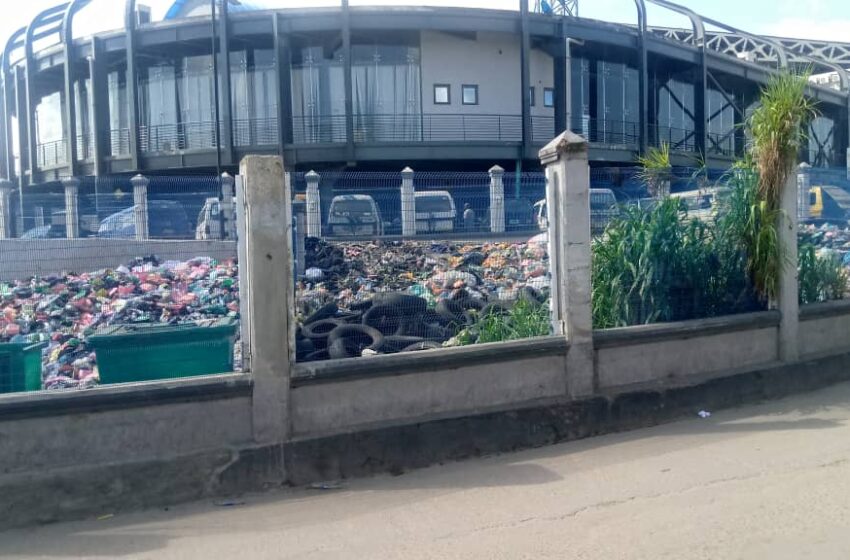 By Rasaq Adebayo
Piling refuse with litany of indiscriminate dumpsites is fast consuming the recently built multibillion naira transport terminal situated in Oshodi area of Lagos State.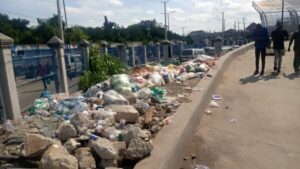 Correspondent of the Lagos Street Journal who has been observing activities around the multibillion naira project in recent days, observed how these litany of dirt keep expanding and occupying every available space surrounding the base of the "Terminal 1" building situated close to the pedestrian bridge often accessed by many commuters shuttling between the rail line and the busy section of the sprawling Oshodi market.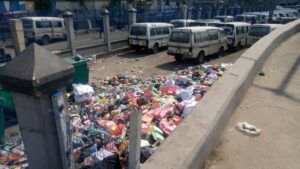 The wastes, which have been spreading in that axis, have been replicated in smaller dumpsite sizes, causing nuisance and projecting the image of the reformed Oshodi in bad light, traders and commuters who spoke to our correspondent said.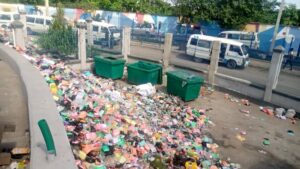 Ajayi Ajibade, a petty trader in Oshodi wondered why the Lagos Ministry of Environment and the Lagos State Waste Management Agency (LAWMA) have not been moved by the development to take proactive actions.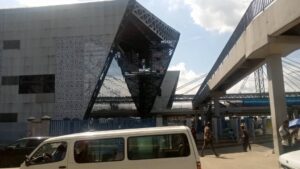 Also, Bimbo Alatise, an environmental analyst raised alarm that the situation may soon transform the edifice and its environs to another Olusosun dumpsite if not quickly checked.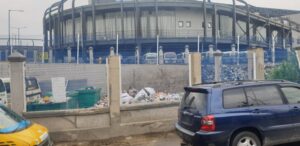 Alatise berated the concerned government agencies and the ministry of environment for not living up to their task to maintain cleaner environment around the terminal.
Traders and commuters in Oshodi are now expressing fears that if the situation continues without being checked, the efforts of the state government in initiating and executing such legacy project may soon be in vain, and that the investment of the state government with the taxpayers' money may be a waste.
However, all efforts to get response from the Commissioner for Environment and the Director, Public Affairs of the ministry on what the ministry is doing to maintain and keep the environment cleaner were in vain as they refused to pick calls and respond to messages from our correspondent.