Foundation writes Lagos Assembly over new Law for disables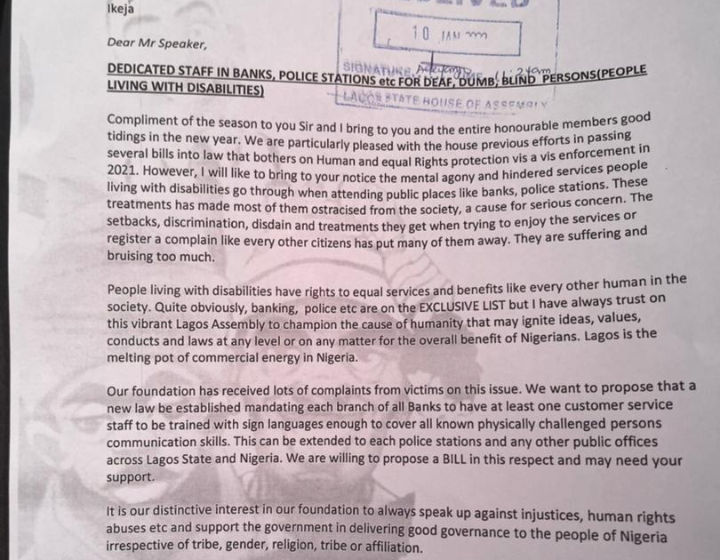 By Dayo Badmus, 
The Break The Silence  Foundation has written to the Lagos State House of Assembly to consider a law for people public places to make provisions for physically challenged persons.
According to a release signed by the converner, Yomi Fabiyi, People Living With Disabilities have rights and deserve to get same attention, services and utilities like every other human.
"Our Foundation is proposing that a new law be established such that all major public places and organisations particularly connected to the grassroot should have at least one Customer Service Officer or Staff with skills in sign languages who can deal with people in this category.
"Most of the people living with disabilities find it hard to go to stations to report cases of abuse or security threats. They fear they will be discarded, unheard, misunderstood, mocked or stigmatised. This has to stop.
"Reason our Foundation is initiating this move just as it is done with wheel chair access.
Support this quest and join our voices in making lives better for people living with disabilities in Nigeria.
I always have trust in the Lagos Assembly to champion such course for the overall benefits of Nigeria."
Many thanks.