LAUTECH now under ownership of Oyo — NUC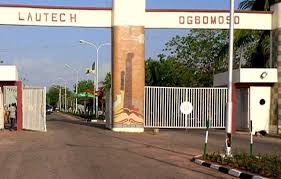 By Emmanuel Awosika
The decades-long battle for the ownership of Ladoke Akintola University of Technology and College of Health Sciences in Osogbo between Oyo and Osun states has ended.
This is after the National Universities Commission brokered an agreement between the two states on Friday in Abuja.
Per the new agreement, Oyo State will take over ownership of LAUTECH while the College of Health Sciences now belongs to the Osun State Government.
Both governors, Seyi Makinde of Oyo State and Adegboyega Oyetola of Osun State, signed a Memorandum of Agreement in Abuja to seal the new agreement in Abuja.
Executive secretary of the NUC, Abubakar Rasheed, who presided over the historic meeting, said Oyo would handle administrative costs of LAUTECH under the new arrangement.
Meanwhile, the Osun State Government will bear all administrative costs of running the College of Health Sciences.
LAUTECH was built by the Old Oyo Government in 1990, with the main campus located in Ogbomoso and the College of Health Sciences in Osogbo.
However, trouble arose when the Federal Government carved out Osun from Oyo in 1991, putting the institution under joint ownership of the two states.
The joint ownership arrangement had caused several problems, especially in the appointment of Vice-Chancellors for the university.
Worker salaries were also affected, as both states shifted responsibility of salary payment to each other.