Ministry of Agriculture condemns invasion of CACOVID warehouse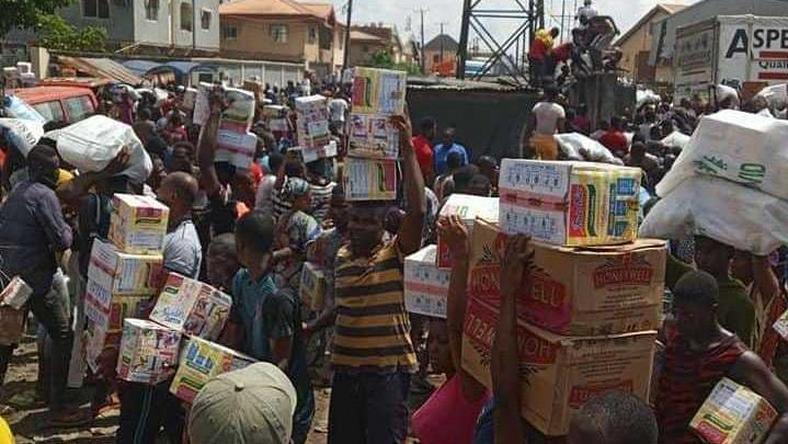 By Modupe Shodeinde
The Lagos state ministry of Agriculture has condemned the looting of state government's warehouse for palliatives from Coalition Against COVID-19 (CACOVID) in Mazamaza on Thursday.
The warehouse located in the Amuwo Odofin Local Government Area of Lagos State was a storage point for relief materials received from CACOVID-a private sector-led organisation set up to assist the vulnerable during the corona-virus pandemic.
Some of the people made videos of the looting, which showed multitude of people carting away food items including bags of rice, salt, garri, cartons of noodle and others. They described it as taking what belongs to them.
Meanwhile, the Lagos State Ministry of Agriculture has released a press release condemning the invasion.
The state acting Commissioner for Agriculture, Abisola Olusanya, said that the foodstuffs were donated by a private-sector led organisation Coalition Against Covid-19 (CACOVID), and not state owned.
She stated that the food palliatives were taken by the Governor Babajide Sanwo-Olu from the CACOVID team on 22nd of September 2020 and they were being rebagged before distribution to the residents.
She explained that the state government was allowed to rebag food items allotted to it.
"The rebagging was being done to account for each beneficiary receipt, as was required and monitored by the CACOVID team.
The distribution was on-going but had to be halted due to protests, before the invasion of the warehouse today."