One dead as another building collapses in Lagos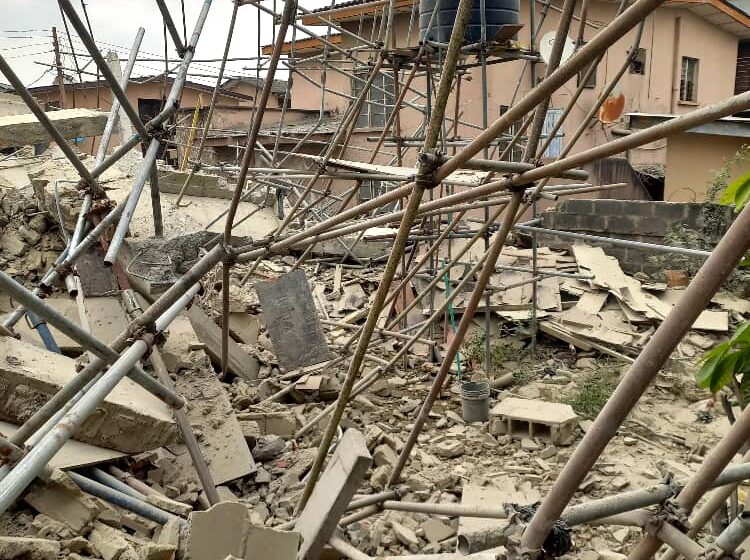 By Ibrahim Adeleke
One person has  reportedly died in another building collapse in Lagos State.
This occurred on Saturday, a few weeks after a three-storey building collapsed in the Ebute Metta in which 10 people were killed.
The fresh building collapse, which claimed the life of one person, occurred on Freeman Street, Lagos Island on Saturday.
It was learnt that the two-storey building which was under construction came down during heavy rainfall in the area.
The Lagos Territorial Head of the National Emergency Management Agency, Ibrahim Farinloye, confirmed the incident.
"One rescued alive and one died. Responders are on the way," he said.
Lagos State has become notorious for building collapses in recent times, claiming lives and inflicting injuries.