Oshodi-Isolo LG Election: Kendoo inaugurates campaign group, directorates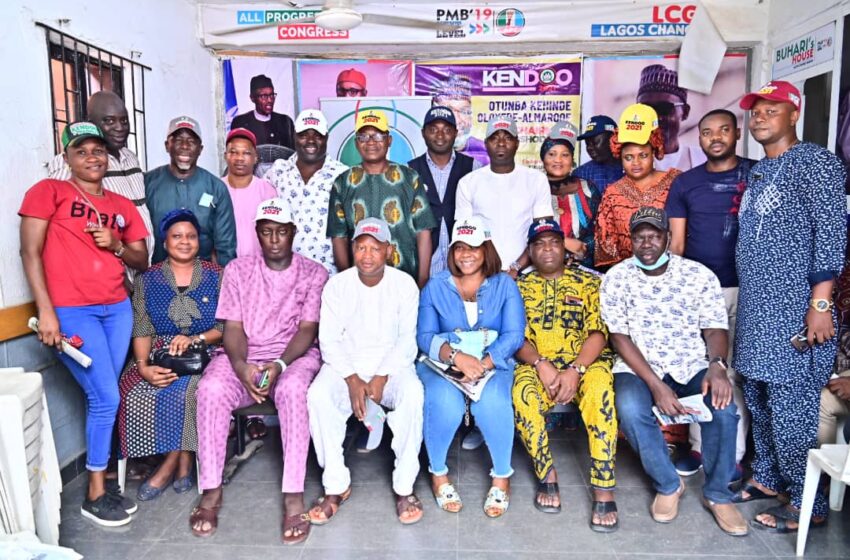 By Rasaq Adebayo
As part of preparation to win the forthcoming local government election, the All Progressives Congress (APC) chairmanship candidate in Oshodi-Isolo Local Government, Otunba Kehinde Almoroof Oloyede (Kendoo) has constituted his independent Campaign Group in preparation for the forthcoming local government elections.
Oloyede said he has to be proactive to ensure landslide victory at the poll.
Apart from the Independent Campaign Committee inaugurated to oversee the entire campaign process, he also inaugurated Finance, Contact & Mobilization, Media & Publicity, Logistics, Welfare and Security Directorates.
The directorates were charged to live up to expectations and justify the confidence reposed in them by giving their best in their respective departments.
The chairman of each of the directorates, after taking their oaths, appreciated the chairmanship candidate and pledged to work for the success of the Kendoo-Badmus mandate and by extension, the party APC.