Naira Marley: Real owner of singer's multi-million naira property surfaces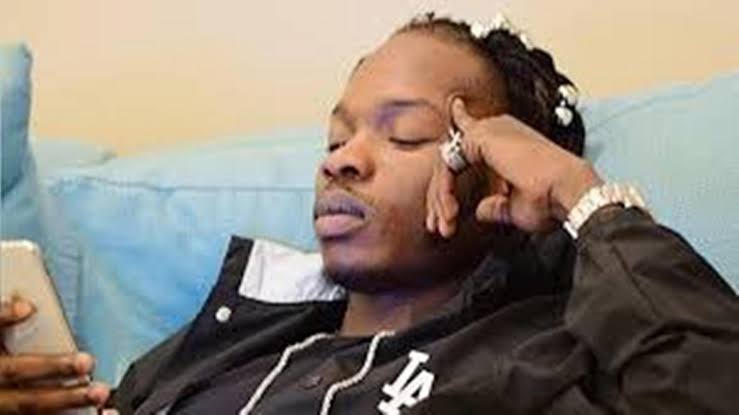 By Dayo Badmus,
Pop star, Naira Marley has been dragged into a controversial land dispute on the Lagos Island.
The singer who recently celebrated acquiring a property, flaunting the landed property to the amusement and amazement of fans on social media.
Meanwhile, facts have begin to emerge on the fraudulent sides of artiste's property acquisition story.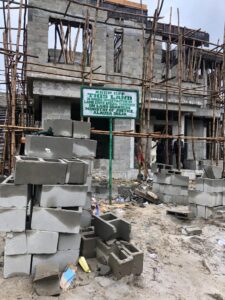 According to the real and legal owner of the property, a US based widow of Chief Raphael Akin Ogunbufunmi, the property Naira Marley claims to buy was rightfully purchased by her since 1991 and properly covered with a Deed of Assignment and valid government land documents duly registered.
However, she was informed that some people were claiming to have acquired the land without the notice of both her and her family.
On further investigation, Mrs. Ogunbufunmi discovered that the land was fraudulently bought by Naira Marley from Omo Onile (Alhaji Yekini Bakare) without proper documentation in 2021. Thugs were even hired to scare her new renters away, break down all structures and fences, and steal the materials on the site like sand, gravel and blocks for his own construction.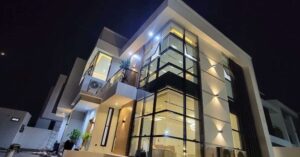 To forestall any argument, she hired the services of a reputable law firm who moved in and petitioned the Lagos State Land Grabbing Task Force who promptly waded in.
However, believing in his celebrity status, Naira Marley ignored the caveats the agency posted on the land to stall development and resolve the matter.
He continued erecting structures on the land, speedily completing it in less than a year.
Due to the situation, this family has taken a Caveat Emptor in national daily newspapers informing the general public and prospective buyers that this land is not a property of Naira Marley or any surrogate sellers.
This is against the background of the fact that Naira Marley has recently put up the property up for sale.
Part of the Caveat Emptor sighted by this medium reads: "This is to notify the general public, including and particularly Mr. Azeez Fashola popularly known as Naira Marley and anyone by whatever name called purportedly claiming ownership and anyone purporting to buy through the said Naira Marley or any person that all property situate and known as Corner Piece Plots, Sesan AwonoikI Street, Bakare Estate, Ajiran, Lekki, Eti- Osa Local Government Area of Lagos State measuring approximately 2,300.79 sqm and covered by Deed Of Assignment Solely belongs to Mrs. Ogunbufunmi.
It has come to my notice that Mr. Azeez Fashola known as Naira Marley is fraudulently and unlawfully asserting ownership and possession rights over my property. The popular singer Naira Marley in furtherance of his illegal and unauthorized conduct has purpotedly and illegally erected some structures on my land which he has advertised for sale to innocent and unsuspecting members of the public.
Let it be known that I, as the legal owner of the subject property has not sold or transfered any proprietary interest of the said property to Mr. Azeez Fashola (Naira Marley) or any one or corporate entity by whatever name called.
On this premise, I hereby urge the general public to disregard the advertisement for the sale of the property and not to take any payment or engage with Naira Marley, his agents, proxies or any individual or corporate entity by whatever name called who purports to sell plots of land or any landed property at the above address.
TAKE NOTICE: that there is an ongoing case before the Lagos State Land Grabbing Special Task Force on land grabbers to ensure the said Naira Marley and every other individual or corporate entity who are illegally and unlawfully interfering with my ownership rights over the above address are promptly brought to justice.
The Caveat Emptor was concluded with express and clear warning that the owners of this land will not be liable for any refunds of monies collected for the purported sale of the property by Naira Marley or any of his agents or proxy.
The singer is yet to respond to this reports