Reckless driver kills one, others injured on Lagos pedestrian bridge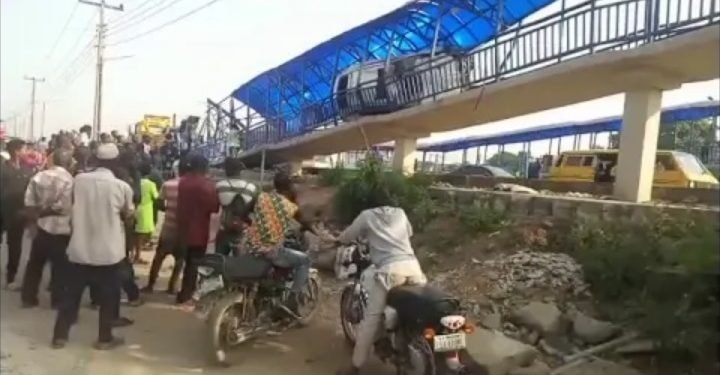 By Modupe Shodeinde
One person has been reported dead and three others injured after a vehicle climbed lagos pedestrian bridge in a case of reckless driving.
Videos of the incident, which happened at the Shogunle end of the Lagos-Abeokuta Expressway on Sunday, were posted on several social media platforms.
One of the witnesses as reported by Punch said that the occupants of the car were high and driving carelessly while on their way to a party.
"The person who drove the car is a learner. The owner of the car gave it to his friend that was a learner. They were high and going for a party, and while driving carelessly, the driver left the road and bumped into the pedestrian bridge and it went up like that."