Petrol scarcity will continue until… -FG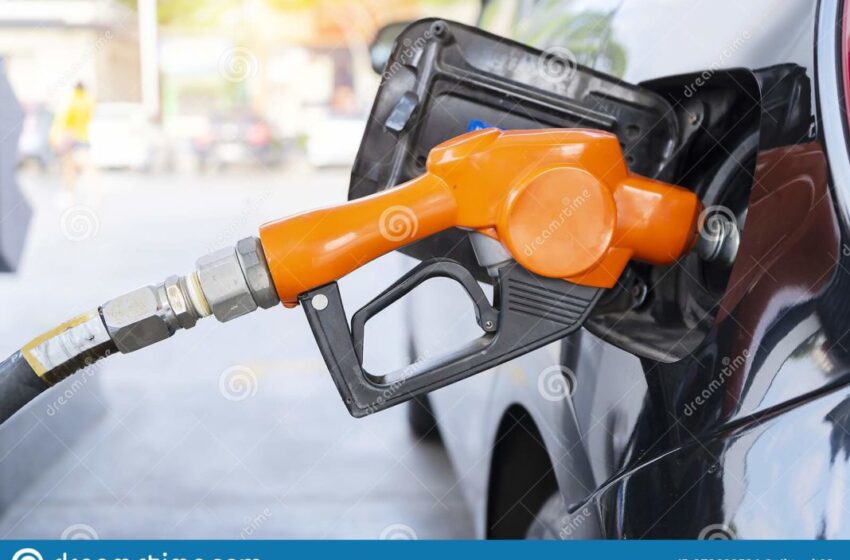 By Dayo Badmus, 
The Federal Government of Nigeria has hinted that, fuel scarcity will continue in the country until the full deregulation of the oil sector.
Also, the government admitted that the soaring price of cooking gas was beyond its control.
Minister of State for Petroleum Resources Timipre Sylva stated these just as the Nigeria Labour Congress (NLC), said Nigeria imports fuel "far more" than it need.
In the House of Representatives, Abuja where NLC President Ayuba Wabba spoke, the Nigeria Customs Service (NCS) put the total volume of Nigeria's fuel import between 2015 and June 2022 at about 2,380,814,974.418 metric tonnes.
The Petroleum and Natural Gas Senior Staff Association of Nigeria (PENGASSAN) told the committee that Nigeria's average daily fuel consumption is 60million litres per day.
Also yesterday, Presidential candidate of the Labour Party(LP), Peter Obi decried the high petroleum subsidy being paid by the government, saying it was a scam
Fielding questions from reporters after the Federal Executive Council (FEC) meeting, Sylva said the scarcity of fuel in Abuja, Lagos and some parts of the country was not due to supply but "cost-related.
His words: "Frankly, it is not a supply issue, as you can also confirm, so it's not from us.
But you know when you have an arbitrage opportunity, people will tend to take advantage of it. These are some of the fallouts of the subsidy regime.
"If you look at it, there are no queues when you leave Abuja, in most places, only in the Abuja metropolis you continue to have these queues. So, is it that there is less supply to Abuja than to the rest of the country? It is not so. It is because if you go out of Abuja, they can afford to probably sell at higher prices.
"I'm sure a lot of you must be buying at higher prices, but within Abuja, because of the watchful eye of the Federal Government, they cannot sell at those prices. So, it's not a very attractive market for them.
"I think these are all things that we might have to be dealing with for a while until we're able to fully deregulate.
"I don't know whether there're queues in some places in Lagos, but the queues are reported mostly in Abuja, and in some parts of Lagos, not every part of Lagos, wherever they think they can sell at higher prices. There are no queues.
"But that actually is a problem. It is not a supply problem. The country is well supplied as it is. Nigerian National Petroleum Corporation(NNPC ) has a very good supply. So, it is not a problem for us, but it is the marketers."
The minister however said that the government was "engaging the marketers."
Sylva explained that the price of cooking gas was rising because of global economic recession and the Russia-Ukraine war.
He said: "On this gas issue, we already said gas is a deregulated commodity. It is not within the purview of the government to fix prices. Because it is not subsidised.
"You also know, the geopolitical tensions in Ukraine and Russia is still on and is really affecting the global prices of this commodity."
Also, at the sitting by the House of Representatives ad hoc committee, NLC President Wabba alleged that "over-invoicing and other processes of criminality" in the oil sector were being perpetrated by a tiny privileged clique accustomed to circumventing the rules.
He said: "We do believe that even if there is a subsidy, it cannot be at the level quoted by authorities in the sector.
"ln our document on the oil sector, we have outlined conditions precedent for removing subsidy, if any, including fixing the refineries, creating conditions for private sector participation in the building of refineries, even if they are modular,
"Sadly, we are not aware any of the terms and conditions we have recommended have been met, several years after. We are nonetheless conscious of the fact that the continuous opaque importation of PMS holds a clear and present danger to the country.
PENGASSAN also said at the sitting of the committee. that 14 million litres of AGO (diesel), 0.74 million litres of DPK/HHK (kerosine) and 3 million litres of ATK (aviation fuel) are also consumed in the country daily.
The Nigerian Governors' Forum (NGF) stated that "an analysis of the average monthly PMS consumption by states showed that a third of the country accounts for over 65 per cent consumption of PMS"
According to the forum, "the analysis showed that the Lagos, Oyo, Ogun, Abuja, Delta, Kano, Kwara, Edo, Rivers, Kaduna, Kebbi and Adamawa accounted for 65 per cent of PMS consumption in the country."
It added: "Most states with high PMS consumption either have borders with neighbouring countries or are in close proximity, this has been an avenue for smugglers to benefit from profitable arbitrage opportunities in PMS pricing.
"Households directly consume only about 25 per cent of the PMS that is consumed nationally, with the remaining three-quarters being consumed by firms, MDAs (Ministries, Departments and Agencies), transport operators or smuggled to neighbouring countries where the PMS price is nearly three times what it is in Nigeria".
LP Presidential candidate Obi told Arise Television yesterday that he will end subsidy if elected as the president in February 2023.
He, however, said the removal, would be with huge benefit to Nigerians, many of whom have been deprived of means of livelihood, quality education, health and security of life and property
Meanwhile, investors have laid bare their minds on petrol subsidy with some concluding that the support is accountable for the apathy for investment in Compressed Natural Gas (CNG) and Liquefied Petroleum Gas (LPG).
The CNG and LPG are the alternatives the Federal Government has targeted as autogas to cushion the hash impacts of removal of the petrol subsidy someday.
Major Oil Marketers Association of Nigeria (MOMAN) former Chairman Adetunji Oyebanji, said: You will not find anybody who will make investments in those things in a significant way if PMS remains a cheaper source of value, energy."
He spoke in a panel discussion titled: "What are the opportunities for development in Midstream and Downstream Oil and Gas Sectors,?" at the 21st Nigeria Oil and Gas (NOG) conference in Abuja.
(The Nation)