Three Nigerians defraud 3 American states of N580m jobless benefit claims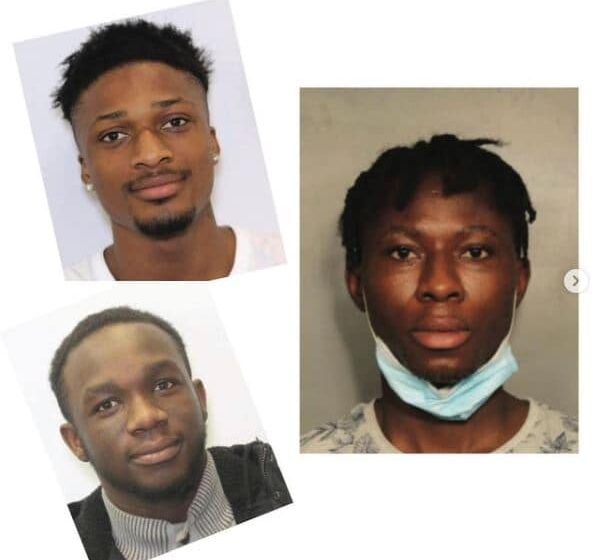 By Dayo Badmus, 
The Federal Bureau of Investigation FB, has cracked down on three Nigerian teenagers who defrauded the states of Arizona, California and North Carolina of 1.4million (N580 million) of Jobless benefit claims.
The suspects are 20 year old Quazeem Owolabi Adeyinka, Ayodeji Jonathan Sangode who is 22 and Olamide Yusuf Bakare.
They were arrested after being caught by security cameras of Automated Teller Machines withdrawing huge sum of money.
The Bank of America (BofA) records showed that 175 prepaid cards worth more than $1.4 million total from Maryland were sent to the suspects' addresses.
The funds were depleted through purchases, transfers, and ATM cash withdrawals conducted in California, Florida, and Maryland.
According to prosecutors, ATM withdrawals alone amounted to over $989,000.