Tinubu, Atiku, others in hot search for running mates as INEC insists on June 17 deadly for submission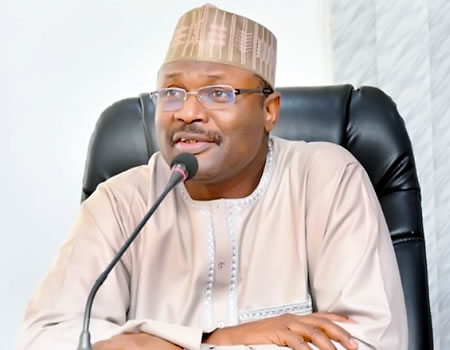 Presidential candidates have started the race of critical searching for running mates to meet up with the June 17 deadly set by the Independent National Electoral Commission (INEC).
The Commission has insisted on the June 17 deadline for the submission of names of presidential candidates by political parties.
Instructively, the commission said the names of presidential candidates must be accompanied by names of their running mates otherwise such should be considered invalid.
This means that all presidential candidates must pick their deputies on or before June 17.
INEC chairman, Prof. Mahmood Yakubu, stated this during a meeting with State Resident Electoral Commissioners in Abuja on Thursday in Abuja.
According to him, all political parties were required to submit their lists of candidates for the national elections, that is presidential, senatorial and House of Representatives before 6pm on the deadline day.
He also said lists of candidates for state elections, that is governorship/deputy governorship and State Houses of Assembly must be submitted by 6 pm on Friday 15th of July.
He stressed that the names of the governorship candidates must also be accompanied by the names of their running mates.
Yakubu maintained that only names of candidates that emerged from primaries conducted by political parties as provided by Section 84 of the Electoral ACT 2022 would be accepted by INEC.
The INEC boss noted that a nomination centre has been set up at the commission's headquarters in Abuja to receive and process all nominations by political parties including dedicated telephone lines to serve as a Help Desk for assistance.
He said all parties are required to upload the details of their candidates for each constituency to the commission's nomination Portal.
Yakubu maintained that with this initiative, the commission has eliminated the usual physical interface between party officials and INEC staff for the purpose of submitting the list of candidates for the 2023 general election.
"All Political Parties are required to upload the details of their candidates for each constituency to the INEC Candidate Nomination Portal (ICNP). To achieve this objective, four officials recommended by each of the 18 political parties were trained on the procedure for uploading the nomination forms to the dedicated web portal.
"Confidential Access Codes to the portal have already been given to each political party to facilitate the uploading of its nominations," he said.