Joshua/Fury: 'I'd Rather Die In Battle' – Anthony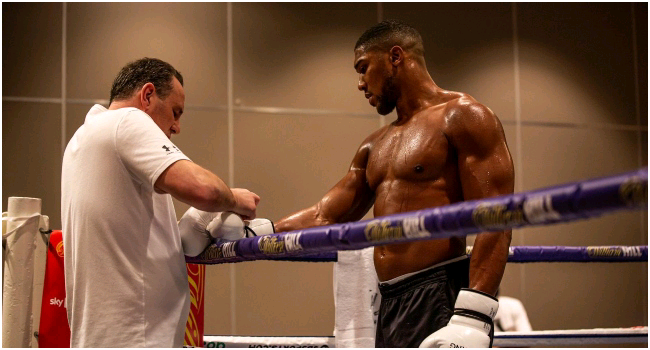 By Dayo Badmus,
Unified World Heavyweight Boxing Champion, Anthony Joshua says he will rather die battle wit fellow Briton, Tyson Fury than chicken out for survival.
"I'd rather die in battle, so I can go to the heavens where the warriors lie than go to battle and try to hide and survive," Joshua said in an interview on his YouTube channel, while speaking on his mindset ahead of the fight.
According to him, "No matter what the tactics are, no matter how much you study, no matter how much you think you can beat me, I'm just there to win. That's the fighter's mentality – some people may not understand it," he said.
As negotiations proceed on a likely venue for the clash, the 31-year-old's promoter Eddie Hearn hinted at June being a likely time
"We've had big discussions with Qatar, Saudi Arabia, Australia, Singapore," he told sportsmail.
"No decision has yet been made on the location of the fight, though the ongoing coronavirus restrictions in the UK mean the chances of the first clash between Joshua and Fury taking place on home soil are extremely slim."