Buhari still in London not Saudi Arabia – Reno Omokri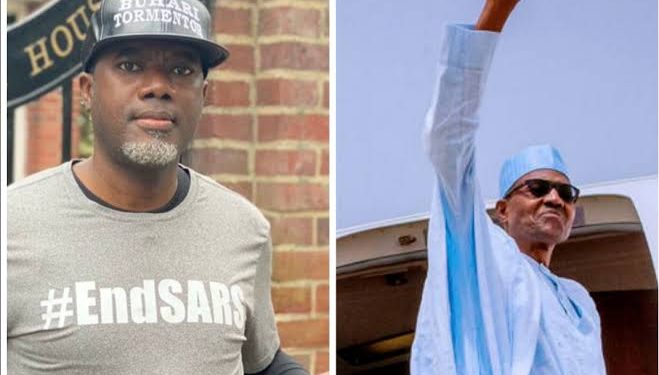 By Rasaq Adebayo
Reno Omokri has debunked the news from a presidency source yesterday that President Muhammadu Buhari has left Abuja House in London for Saudi Arabia to meet his doctor for medical attention.
The former media aide to ex- President Goodluck Jonathan, Omokri stated that the news was a ploy to 'disinform' the protesters to vacate entrance of his London house.
Omokri has on Friday led group of protesters with hashtag, #HarassBuhariOutofLondon to residence of the president who travelled to London to seek medical attention and the protesters have since been at the president's entrance in London.
Omokri writes:
"General Muhammadu Buhari has not left London for Saudi Arabia. It is propaganda from the Presidency to disinform #HarassBuhariOutofLondon protesters. We have contacts monitoring his residence, Abuja House, and also at London's Stansted Airport. He is still in London and if he thinks we are through with him, he is joking! We will make London too hot for him until he is persuaded to return to Nigeria to build hospitals for the masses and the other classes."