Haiti swears in new prime minister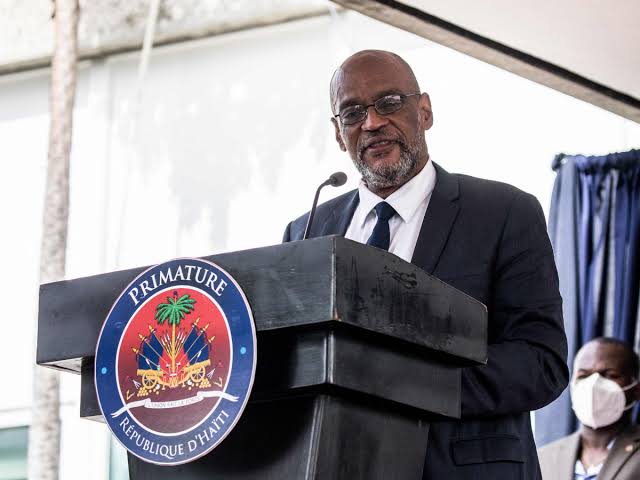 Modupe Shodeinde
Haiti's new prime minister Ariel Henry took office Tuesday in the aftermath of the president's assassination two weeks ago, pledging to improve the country's dire security and to organize long-delayed elections.
Henry was installed as head of a new government in an attempt to stabilize a country on the brink of chaos since the murder of president Jovenel Moise at his residence in the early hours of July 7.
The swearing-in of Henry, who was named to the post by Moise days before his death, was seen as a key step towards holding elections as demanded by many Haitians and the international community.
After the president was killed by armed commandos, acting prime minister Claude Joseph declared a "state of siege" and said he was in charge, launching a power tussle in the violence-wracked, impoverished Caribbean nation.
"One of my priority tasks will be to reassure the people that we will do everything to restore order and security," Henry said Tuesday to Haiti's population of 10 million people.
"This is one of the main issues that the president wanted me to tackle, because he understood that it was a necessary step if we were to succeed in his other concern of organizing credible, honest, transparent and inclusive elections."
The inauguration ceremony in Port-au-Prince was preceded by solemn tributes to Moise, including speeches, dancing and music on a stage set with bouquets of white flowers and a giant portrait of the assassinated president.
Haitian authorities, with the help of the US Federal Bureau of Investigation, are still investigating the murky motives for Moise's assassination.
More than 20 people, many of them retired Colombian military personnel, have been arrested in connection with the killing.
AFP