How a Student Entrepreneur Is Thriving In the Pandemic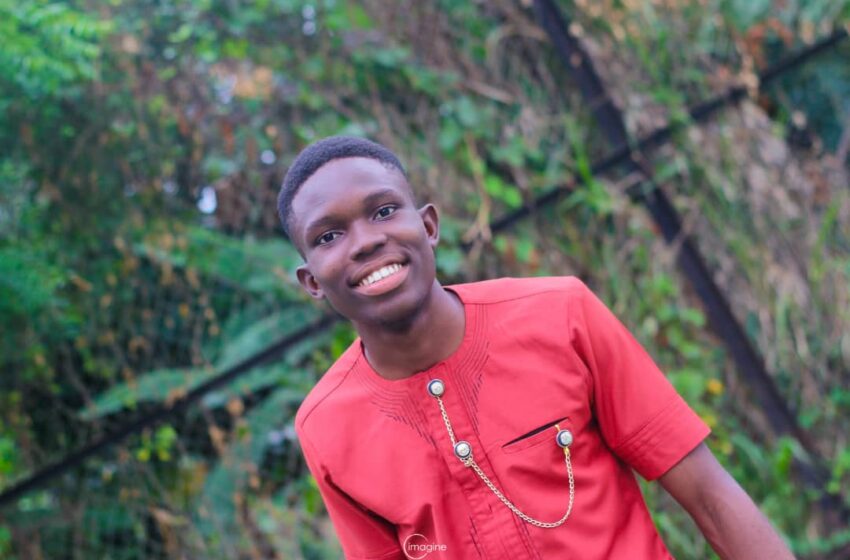 Olubebe Nwosu is a final-year Economics student of the University of Lagos, where he serves as President of the Faculty of Social Sciences.
Popularly called 'Udo', the young undergraduate has been out of school for more than nine months — like his counterparts in other Federal universities.
Students were initially forced to stay at home after the Federal Government closed schools at the height of the COVID-19 pandemic.
But the refusal of the Academic Staff Union of Universities to halt its strike means universities cannot resume, forcing students to remain at home.
During this time, students have turned to familiar distractions, like social media and movies, to pass the time. Udo has, however, put the free time to more productive uses.
He is one of the many student entrepreneurs thriving in the pandemic even as schools remain closed.
In the months he's been home, he has completed professional courses, increased self-development efforts, and launched businesses.
Even as many students complain of lost time, the long break has been a blessing in disguise for people like Udo.
Coping with the new normal
For Udo, the start of the lockdown was anything but positive.
His events company, Udija, lost business due to the COVID-19 pandemic and the ensuing restrictions on gatherings, recording losses.
"What we came into the year with was Udija, which is primarily an events marketplace, and also offers professional vendor services.
"It's an event business, and events are Owanbes — I mean they are physical gatherings.
Then COVID-19 came, and we had to do social distancing; of course, business crashed," he says.
Despite the setbacks, Udo tried to keep the Udija brand afloat. For instance, he expanded the company's services — but even this wasn't enough to turn things around.
"My team got together; we increased our team, we reached out to more people, then we decided to build a virtual events platform.
"It took us about two months, we did something but we just couldn't sustain it, we had to cut it short, and that was another frustration," Udo recollects.
So, how did Udo go from losing business to becoming one of the student entrepreneurs thriving in the pandemic? The answer is simple: hard work.
Ever persistent, Udo went back to the drawing board with his team to make alternative plans.
The period between Udija's crash in June to November saw him and other team members learning new skills and researching business opportunities.
Soon enough, all the hard work Udo put in paid off. In November 2020, five months after his Udija brand closed shop, Udo launched two businesses: Propify and Koinsandkash.
Propify is a Real Estate company that offers "shared" real estate investments.
Meanwhile, Koinsandkash is a cryptocurrency investment company that allows people to invest their crypto and get returns.
With two brands out, Udo has achieved during the break what fellow undergrads can only dream of.
But Udo, who calls himself a "tech and business enthusiast", believes he's only begun his journey to making money online.
"I want to make digital wealth, make money online and all of that; and not just for myself, but for people I come in contact with and people that come in contact with my business," the unassuming undergrad enthuses.
Asked what encouraged him to try entrepreneurship, Udo names one thing: money.
Unashamedly desirous of financial success, Udo believes that a regular 9-5 job might provide some security, but it fails to guarantee wealth.
Entrepreneurship, he says, might be risky — but it promises greater financial returns.
Not that he's entirely wrong: the minimum wage is N33,000; an entrepreneur can earn more, depending on his level of success.
Udo, who grew up in Lagos, Nigeria's commercial centre, reveals that money has long inspired his entrepreneurial activities.
"I did not have a lot of money around me growing up. I did not come from a privileged background, so I had to look for how to make the money myself."
Braving Nigeria's Economic Environment
The challenges of doing business in Nigeria are many and well-documented. How easy is it for young people like Udo to set up business ventures? "Difficult," he surmises, adducing the twin factors of culture and a difficult economic environment.
According to him, the cultural expectation that students must "go to school, get good grades, and get a job," often pushes them away from entrepreneurship.
He also avers that the unfavourable economic climate in Nigeria has made it harder to run businesses, discouraging budding entrepreneurs.
"The climate is very tough so it's not easy to make sales. You have to do a lot of work, train yourself, and get better before you can begin to see progress," the Co-founder and Team Lead at Propify and Koinsandkash explains.
Still, Udo also believes starting a business is easy, especially in the University of Lagos (UNILAG) where Udo studies.
The University has a bubbling entrepreneur community, with many receiving training from its Entrepreneurship and Skill Development Centre.
Udo confirms the school's conduciveness for business, adding that the presence of a ready market encourages entrepreneurial activities there.
He, however, laments that this has led to people jumping on the entrepreneurship bandwagon without proper planning.
"I have come across a lot of people doing business on campus, and they are not supposed to be doing business. You can just literally tell that they only start because of hard times.
"Business owners should find passion in what they do. You should have passion to build your own business," he opines.
Nonetheless, Udo thinks more youths should take up entrepreneurial activities.
He sees entrepreneurship as necessary for economic growth, saying "that's the only way we can save revive Nigeria."
The government must encourage entrepreneurship education in schools, Udo contends.
To prove his point, he adduces the growth in the USA in the 80s, which resulted from young graduates from MIT, Stanford, and Harvard establishing businesses upon graduation.
He says, "We need this period [of growth] too. We have most Nigerian people who are learning things and are ready to push out stuff. But they need encouragement; they need an ecosystem that encourages businesses."
The President Muhammadu Buhari-led Federal Government has often touted its support entrepreneurial efforts through its N-Power scheme, among others.
But Udo believes the government can do more to encourage entrepreneurship.
He lists funding of student-owned businesses, mandatory entrepreneurship education, and the creation of supportive ecosystems, as some things government can do to support young entrepreneurs.
He adds increasing the ease of doing business to the list, referencing the new World Bank Ease of Doing Business survey where Nigeria ranked in the bottom percentile.
"Even without directly helping students or Universities to build businesses, they can help by creating an enabling environment.
"Nothing makes economic sense with all the policies out there right now. Every other thing is just backward; you make one step forward in your business and you take ten steps backward," he bemoans.
Despite the challenges of being an entrepreneur in Nigeria, Udo doesn't intend to stop his entrepreneurial hustle. The motivation for his decision is the prospect of making money, Udo says — again.
"First and foremost, what keeps me going is money — I can't deny this," he says with a chuckle.
"I still remember how much I can make from my business. I pitched my business quite a number of times, so I always see the numbers. And I see the possibilities and the potential."
"I think all of us want to be rich — at least the majority. So, it's a big motivation."
But money isn't the only thing motivating Udo's entrepreneurial journey. He knows certain people look up to him for inspiration and doesn't want to fail them.
"I don't know how many people are even looking up to me, to make some sort of breakthrough, so they know they too can make it by all means," he reveals.
With so many options, prospective entrepreneurs may find it challenging to select a niche. Udo advises entrepreneurs to find something they are passionate about and do it.
But he is not some motivational speaker asking people to prioritise passion over everything else. He even admits that "not everyone has the luxury of doing something they are passionate about."
His advice is to "find the money" in whatever one does. It is important, Udo says, for individuals to evaluate potential profits from a business before committing.
"If you're not making money, you're really not making sense. You're just talking plenty, and someone has to pay your bills," he adds emphatically.
Udo doesn't expect — or advise — everyone to go into entrepreneurship. "You can be an excellent employee. You can start as an employee, and become a partner at the firm. You'll do awesome things. There's no one path to success," he says.
However, he urges patience and consistency, and most importantly, a sense of what needs to be done.
Especially in a fast advancing world, it's important for students to continue to reevaluate their opportunities, Udo declares.
He states: "Don't just stick to "I came to study so-so course." Find out; in the next 5-10 years, would that thing still be relevant? Are there new things I should be learning?"
Beyond COVID-19 and the ASUU strike
Udo sees the long break as a bittersweet experience. He says the COVID-19 pandemic taught him to be flexible and look for other opportunities. But he is also saddened over the government's irresponsibility, which has seen the ASUU strike continue unabated.
He says: "It would be pretty insensitive of me to just look away from the fact that for eight months, people have been at home because ASUU is on strike, and that's because the government is not fulfilling its promises or its responsibilities to the education sector in Nigeria."
But Udo is refusing to be deterred by the FG-ASUU impasse, planning, instead, to keep pushing his businesses and supporting other entrepreneurs.
"In the next five years, I hope and I pray and I am working towards quite a number of things; most importantly, running a very successful business brand and providing support services to other people who are starting businesses," he says.