Insecurity: Ortom welcomes Akume's call for probe, says it is 'politically motivated'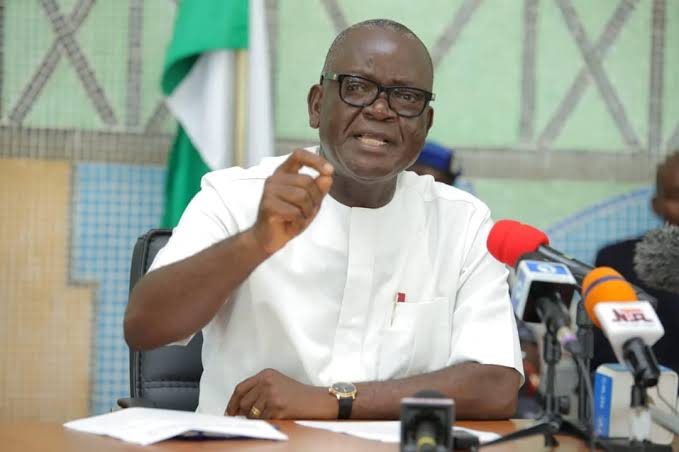 By Modupe Shodeinde
Benue State Governor, Samuel Ortom, has raised no objection to the call by the Minister of Special Duties and Inter-Governmental Affairs, Senator George Akume, that anti-graft agencies should probe his administration.
The Governor, who spoke through his media aide, Mr. Terver Akase, urged the agencies to start the probe from the wake of the Fourth Republic in 1999.
He asserted that since he assumed office as governor in 2015, he had been running a transparent administration with nothing to hide.
Akume, at a press conference in Abuja, yesterday, said the call was aimed at restoring law and order in the state.
He argued that the call was in tandem with the position of Governor Samuel Ortom, who had consistently alleged that the security situation in Benue, had deteriorated in such a manner that lives of Benue people were not secure.
He was among the All Progressives Congress (APC) stakeholders from Benue, who called on President Muhammadu Buhari to declare a state of emergency in the state.
The APC stakeholders, comprising former governors, federal lawmakers and local council chairmen, condemned the senseless killings in Benue by Fulani herdsmen, militia groups and political mercenaries acting the scripts of their paymasters.
They also called on the Economic and Financial Crimes Commission (EFCC) and the Independent Corrupt Practices and other related offences Commission (ICPC) to thoroughly probe the use of over N500 billion federal allocations to Benue State since May 29, 2015.
Ortom has however, denied any corrupt practice since he assumed office as governor, faulting the call for declaration of emergency in Benue.
Ortom, asserted that the APC stakeholders' posture was politically-motivated to curry favour from Buhari.
He noted: "The APC leadership APC in Benue, having lost grip of the party membership in the state with hundreds defecting to PDP every week, now see a window of opportunity to re-launch themselves into relevance.
"As a two-term former governor of Benue, it is shocking that Akume is now calling for the declaration of emergency on the state to dismantle democratic structures."
The statement noted as contradictory Akume's faulting of Ortom over his statements on the President's handling of the security situation in the country.
"We challenge the minister to provide evidence to back his claim that the governor is involved in corruption and sponsorship of militia," he added.