Let's synergise on developing Oshodi, Kendoo rallies co-contenders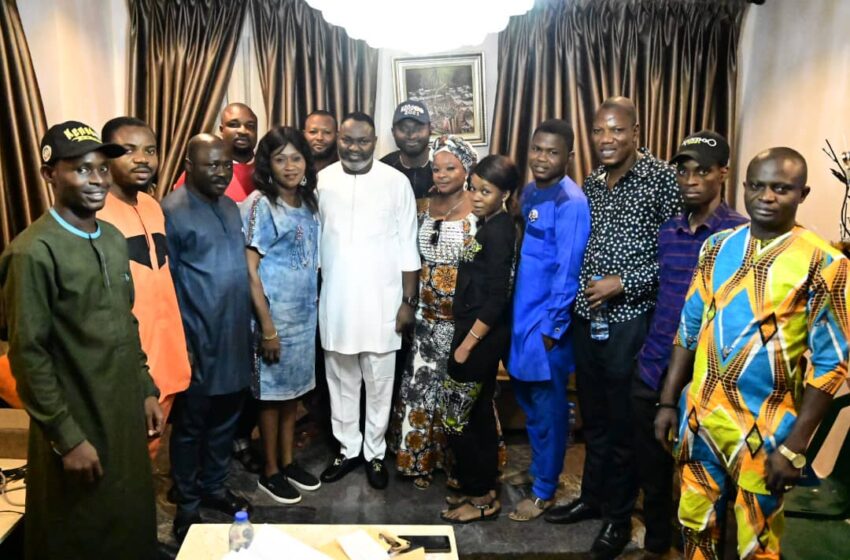 By Abolaji Adebayo
The winner of the All Progressives Congress (APC) party primary election in Oshodi-Isolo LGA, Otunba Kehinde Oloyede (Kendoo), has called on all other aspirants who contested for the party's chairmanship ticket with him to come together and work as a unity for the victory of the party during the general election and the development of the local government.
According to him, the administration of local government cannot be done by only one person hence, the need for everyone to synergize on the ways forward.
While appreciating the party members, his co-contestants and all those who participated in the primary election, Kendoo said there is need for all the aspirants to come to the round table to dialogue on how to really win the general election and move the local government forward.
In a statement he personally signed to appreciate his supporters, kendoo said he is ready to accommodate all who are ready to work with him for the development of the local government.
The statement titled "HEARTIEST GRATITUDE TO THE GOOD PEOPLE OF OSHODI" read:
I, Otunba Kehinde Oloyede Almoroof (Kendoo) sincerely want to appreciate all our leaders in APC in their different capacities, all my team members and all co-aspirants in this race for a well deserving contest and comportment so far as the just concluded primaries of our  great party.
I will not but thank immensely the leadership of APC, for the superb arrangements put in place for the peaceful and transparent conduct of the elections: I am grateful.
I eulogize the APC members for voting me as their flag bearer in the just concluded Primary Elections and for the upcoming general Local government election.
I am overwhelmed by the massive support and love displayed across the 7 wards of Oshodi local government. Indeed, i am extremely happy and humble by the Supports given to me by our people, their resilience and perseverance. I equally want to thank them for their display of maturity before, during and after the elections.
The reports from each ward shows that our people are indeed ready for genuine economic and infrastructural transformation of our beloved Oshodi Isolo local government.
Teamwork is the ability to work together towards a common vision. The ability to direct individual accomplishments toward organizational objectives. It is the fuel that allows common people to attain uncommon goals.
In view of this, I sincerely appreciate my co-aspirant. Hon. OSO OLUDAISI TIMOTHY, Hon.OGUNDIMU ABIODUN, ADESANYA YUSUF, BADMUS OLAJIDE, USMAN RILWAN ADEGBOYEGA, IDOWU MURITALA WILLIAMS  BAYODE AJIBADE BOLAJI, ADEOLA DAUDA OLAJOBI, SALAKO OLUWAKAYODE, DELE OGUNDIPE and ATEWOGBOYE ADEBANJI for their efforts and vision for oshodi.
If anyone says it is easy, let the person come for such a contest and feel the uncommon heat. I want to say sincerely that it was a very good fight for our dear local government and I would like to give kudos to all of them not expunging anyone.
Administration of local government can't be done or achieved by just a man because this is our community and we must all rise to its responsibility, I am using this medium to call on them and all those who have our dear community at heart, to come and let's have a round table dialogue on how to really win the general election to move this great local government forward.
I am opened to receive anyone in this capacity as a tree can't make a forest.
I want us to come together because it is not over until it is finally over. The general election is 24th of July, 2021. Let's work together for our great party and betterment of our people in Oshodi.
No one can whistle a symphony. It takes a whole orchestra to play it. Once again, I say a big thanks to you all. One love.
Long live APC
Long live Oshodi/Isolo Local Government
Long live Lagos State
Signed:
OTUNBA KEHINDE OLOYEDE.