2023: APC Youths kick against alleged planned imposition of candidates in Lagos Mainland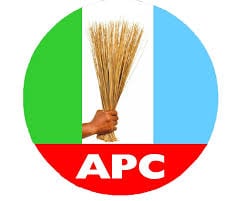 …Warn that party may collapse in the constituency
A group of All Progressives Congress (APC) youths in Lagos Mainland Local Government under the aegis of Concerned Party Youths In Lagos Mainland Local Government has warned that the party may collapse in the constituency if the alleged rumour of candidate imposition is not addressed by the party leadership at the state level.
The youths alleged that some party leaders in the constituency are planning to impose their children and relatives over other qualified aspirants for the post of House of Assembly and House of Representatives.
The group claimed that the three elective political offices have been shared among three party leaders for their children & sibling.
They claimed that Hon. Ajani Owolabi, who has been allegedly imposed to be the APC candidate to contest for the State House of Assembly in Lagos Mainland Constituency I, is the son of Hon. Monsuru Alao Owolabi who served 12 years as member of House of Representatives representing Lagos Island Federal constituency before been transported to Lagos Mainland in 2011 where he spent one term to represent Lagos Mainland federal constituency.
They said the son was not a card carrying member of APC when he was moved from Shomolu Local Government in 2019 to represent Lagos Mainland through "power of imposition."
They also stated that Hon. Adetayo Oyemade Jnr., who has been fielded to be the candidate for Lagos Mainland Constituency II, is the son of Chief Adetayo Oyemade who was at one time a Chairman Of Lagos Mainland Local Government and the Mother Mrs. Oyemade,The Immediate past chairman of Lagos State Civil Service Commission.
According to them, Oyemade Jnr has been serving as the Secretary to the Yaba LCDA since July 2017 till date.
"His activities within the party are not felt except for the power of imposition,"All they wanted is Imposition. Refusing to test their popularity among the party members.
The youths also stated that Hon. Moshood Oshun, being presented to be the anointed candidate for the House of Representatives, is a brother to Hon. Olawale Oshun, Apex Leader, Lagos Mainland Local Government.
Hon. Olawale Oshun is a Board Member of the North East Development Commission.
Hon. Moshood Oshun has been in the Lagos State House of Assembly since 2007, making him A four-term member of the State Assembly.
"With the analysis above, it is glaring that our party in Lagos Mainland Local Government is formed for the benefit of our leaders, their children, brothers and relatives," they argued.
For Hon. Jide Jimoh popularly known as JJ, one of the party leaders in the constituency, the youths told him not to join in the imposition of candidates, urging him to continue to be a Democrat.
"Though JJ hasn't walked this path like the aforementioned, won't be surprised he decided to toll that path like others. But we would appreciate if he continues to be a "DEMOCRAT".
They also appealed to the APC National Leader, Asiwaju Bola Ahmed Tinubu for his timely intervention to save the party from collapse in the Local Govt.
"We refer to a video of our National Leader, Asiwaju Bola Ahmed Tinubu of May 6, 2022 presently being circulated in town where he vehemently kicked against imposition and favoritism, citing the decline in numbers of votes gathered by our party from 1.6 million votes for Governor Fashola in 2007 to about 700,000 votes in 2019 for Governor Sanwo-Ou. All these are results of imposition and fielding of unpopular candidates.
"We make bold to say that imposition of candidates on mainland local govt will not be accepted, we want to chose our representatives through democratic means.
"We like to equally say that despite the enormous power at the disposition of our National Leader, a true democrat, the father of modern democracy and maker of leaders, he has refused to impose any of his children, friends and relatives on the people of Lagos State.
"He made governors Fashola, Ambode and now Sanwo-Olu without having any blood relationship with them.
"We, therefore, like to bring this to the attention of our National Leader and all leaders of our party, the APC, that an attempt to bring imposition/nepotism will be tantamount to Lagos Mainland losing out in all elective offices come 2023 God willing.
"What is the gain or benefits of all who laboured for the party's success at each election year. We possess the certificates and credibility that can win election too.
"Enough of stories that Asiwaju this Asiwaju that, we are all children of Asiwaju Bola Ahmed Tinubu, if given the opportunity too we would surpass your loyalty before our mentor, principal and symbol.
"A word is enough for the wise. God bless Lagos Mainland Local Government, God bless all Progressives, God bless our party, the APC."
All efforts to get the alleged party leaders for the reaction was not fruitful as at the time of filing this report.