Medical Thugs: Doctors fight dirty as NMA election ends in violence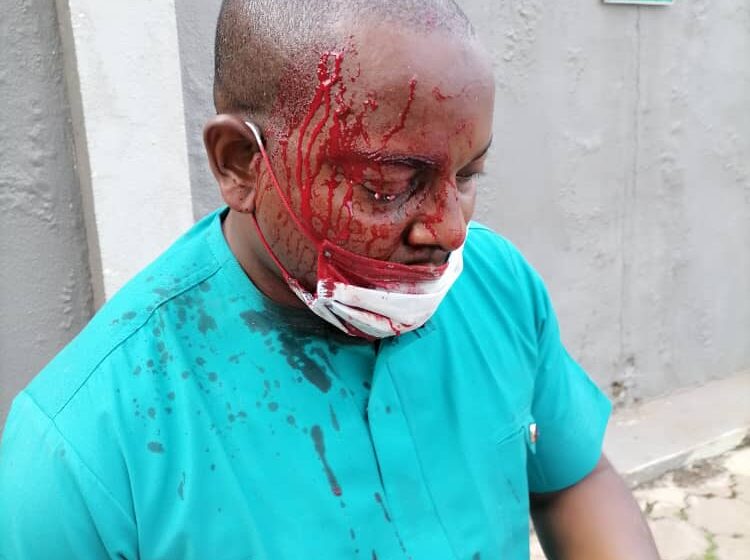 By Adekunle Badmus
The Chairmanship election of the Nigerian Medical Association,
Enugu State branch has turned violent as Doctors threw punches and broke bottles like common thugs.
The actions recorded at the venue of the election were unbecoming of the noble medical profession.
Many believes the Association portrays activities that showed clearly it is no longer about the interest of the Nigerian Doctors.
Trouble was said to be looming when a faction suspended the Chairman, Dr. Okwesili a fortnight ago,
leading to accusations and counter-accusations.
Ballot papers were scattered all over the scene with a members seen bloodied.