Porto hands shock defeat to Juventus in round of 16 clash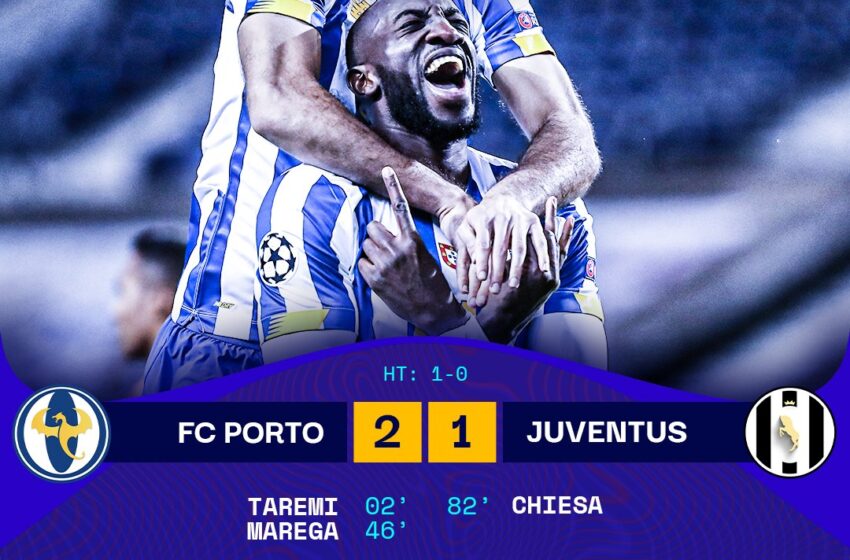 By Joseph Ayinde
Juventus have suffered a setback in their aspirations to excel in the champions league this season, as they suffered a shocking 2:1 loss away to Porto in the round of 16 first leg.
Juventus started the game badly as Taremi gave Porto the lead 2 minutes into the match. This goal was sufficient to give Porto the lead until half time as the first half ended 1:0
Early in the second half, Marega doubled Porto's lead, and Juventus were finally able to pull one back in the 82nd minute.
They were however unable to find the equalizer, as Porto stayed resolute to finish the match victorious.
All hope is not lost for Juventus however, as a 1:0 victory in the second leg could see them proceed to the quarter finals based on the away goal rule. Juventus will be hoping they can perform better in the second leg and overcome the deficit.