So Safe Corps apprehends miscreants terrorising Abule Iroko community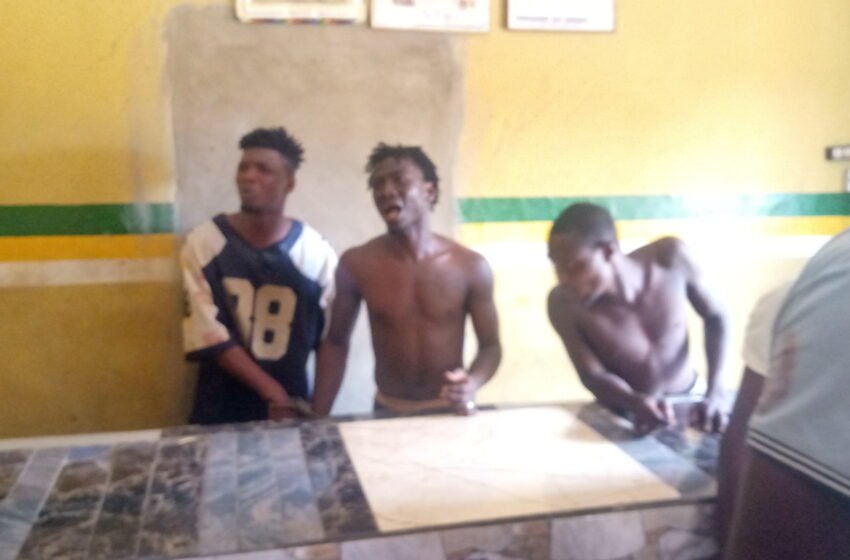 By Ibrahim Adeleke
The officers of a paramilitary vigilante group, So Safe Corps, have apprehended a group of miscreants allegedly terrorising the residents of Abule Iroko community in Ogun State.
They were arrest on Monday in a faceoff with the members of the vigilante group, led by its Divisional Officer (DO), Abule Iroko Arije, Division Headquarters, Ogun State, SC Akinrele Adetayo.
Speaking to our Correspondent, Adetayo, popularly known as 'T Money' said the miscreants have been terrorising the community for a long time.
He said the residents have been complaining about their nefarious activities, saying apart from causing unrest, they also loot people of their valuables.
The Divisional Officer said the miscreants were fighting with the Corps officers in an attempt to refuse arrest.
"I was in the office on Monday around 12noon when I was called that the miscreants had engaged my officers in fight at Salami Ope area. I quickly mobilise some of the officers at the headquarters. When we got there, we were able to arrest three of them when other fled.
"They maimed some of the corps members," he explained.
He stated that the gang leader known has YK who has been on the wanted list of the corps ran away.
The three arrested included Ibrahim Oladele, Mayowa Adewuyi (Mayor) and Ayo Adewuyi.
Adetayo said the suspects have been transferred to the zonal office of the So Safe Corps at Sango for further investigation and prosecution.