So Safe Corps arrests suspected kidnapper in Ogun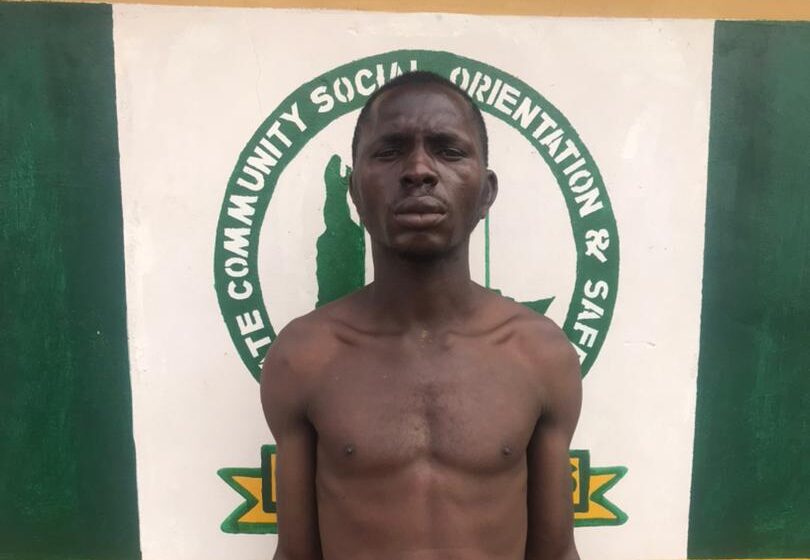 By Abolaji Adebayo
The So Safe Corps, Iroko Arije Divisional Headquarters, Ogun State, yesterday arrested a 30 years old man known as Ajibade Abdullahi for allegedly kidnapping underage children, and use them to rob unsuspected shop owners.
The Security Superintendent of Corps, SC Akinrele Adetayo, told our correspondent that the suspect was arrested on Tuesday by the Corps when he was trying to dupe a foodstuff shop at, No1, Feyijinmi Street Abule Iroko, Ogun State.
Adetayo explained that the suspect had kidnapped a six years old girl, took her to the shop and pretended to buy a five litter of groundnut oil.
"Why the shop keeper, a younger sister to the shop owner, was trying to get the stuff for him from the other side, Abdullahi had run away, leaving the little girl he kidnapped behind.
"Unfortunately for him, the shop keeper saw him while trying to run away and shouted. He was eventually caught and arrested by our men," Adetayo explained.
Meanwhile, the suspect confirmed the story while being interrogated.
He confessed that he was truly caught while trying to escape after stealing the 5kg of both palm oil and groundnut oil.
He said he has been engaging in the vice since three years ago and that he has been rubbing shop owners in that format, picking unknown children and drop them at shops to be rubbed.
He said the shop owner, Offia Gospel, who was away and kept his sister in the shop to sell.
According to him, he was caught while trying to escape with two 5kg of palm oil and groundnut.
The suspect explained that the shop keeper had gone to the second shop to get him more oil when he ran away and leafy the child behind.
Abdullahi, who lives at 55, Alakuko Road, Owolanwa Junction, Lagos, said he has other gangs working together.
Meanwhile, the Corps boss said the suspect has been transferred to Sango Police Divisional Headquarters for further investigation.
An officer at the police station said all the gang members terrorising the community would be arrested, stating that three more similar case had been reported at the station.