UNILAG to install 1,000 new CCTV cameras to beef up security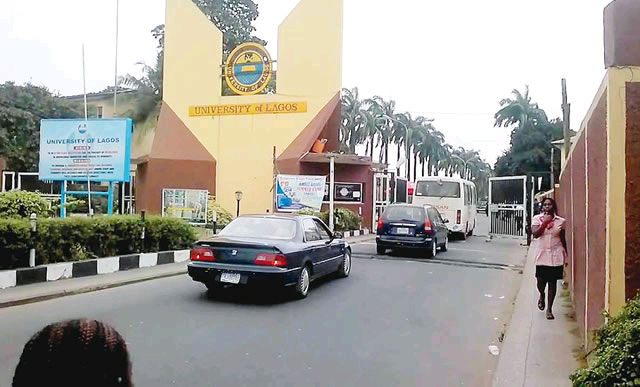 Modupe Shodeinde
The University of Lagos (UNILAG) in a proactive approach against crimes and criminalities on campus has taken steps to commence on installment of 1,000 new Closed-Circuit Television (CCTV) cameras at the main campus and two other campuses of the university.
The University on Thursday, signed an agreement with a private company, Bionomics Nigeria Limited.
The agreement under the public-private partnership arrangement was signed by the Vice-Chancellor of UNILAG, Professor Oluwatoyin Ogundipe and the Managing Director of Bionomics Nigeria Limited, Mr Oluchukwu Onyedika at the Senate Chamber of the university on behalf of respective establishments with some top management staff of UNILAG
Prof. Ogundipe said the project with a control station to be built also on campus would be completed for use by this December at no financial cost to the university.
He said the university believes in building blended security architectures combining security personnel on ground with the technology devices to effectively prevent crimes and criminalities in and around its three campuses.
He said the university would not need to wait for crimes to be committed before taking step but rather prevent crimes from being committed anywhere on campus.
He said the university at the moment had only about 300 CCTV cameras and that the number could not capture all the strategic locations including the flash spots on campus, hence the need for the addition more so that the university is preparing to host the Nigerian Universities Games (NUGA) next year.
He said out of the new 1,000 cameras, 700 would be installed at the main campus while the rest are for the two other campuses at Idi-Araba and Yaba.
He explained that the cameras unlike the ones on ground would capture faces of people and all their activities as well as the plate numbers of vehicles clearly, adding that such would help in solving crimes, generating data and in forensic analysis of criminal acts on campus
"Our students would also be trained by the company on CCTV camera installation, among others," he added.
He said the governing council had approved the project.
In his remarks, the Managing Director of Bionomics Nigeria Limited, Mr. Oluchukwu Onyedika, said while the company is helping UNILAG in boosting its security architecture at no cost to the university, the company is expected to get some money from the bill boards to be mounted on some of the poles for interested advertisers.
He said UNILAG would be the first tertiary school in Nigeria to have what he called such a high-tech security device across strategic locations on their campuses