Multiple accident on Kara bridge kills male hawker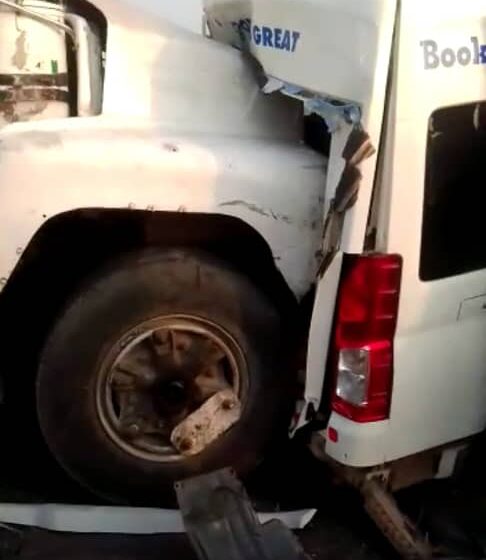 By Dayo Badmus, 
Men of the Lagos State Traffic Management Authority (LASTMA) rescued two accident victims and several others on the 'Kara' bridge today.
The multiple accident which occurred around 7am earlier today February 9 involved a fully loaded 40fts containerised truck with 5 other private vehicles.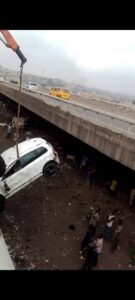 According to Adebayo Taofiq, Director, Public Affairs and Enlightenment Department LASTMA a male hawker died instantly as a result of the accident.
The corpse of the dead hawker and several others rescued by LASTMA personnel were handed over to medical personnel on ground at the scene of the accident.
Preliminary investigation revealed that the fully loaded 40fts containerised truck developed a brake failure and crushed 4 other private vehicles (Passat Jeep AGL 323 GK), (A Camry MUS 270 HE), (Black colour Lexus Jeep) and (Black Prado Jeep) including an Hiace 18-seater commercial bus with passengers.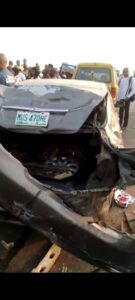 The Head of Lastma (Zebra) around Ojodu- Berger Mr. Mabunmi Oluwa-biyi Abisola who led the Lastma rescue team confirmed that the truck with 4 other private vehicles involved in the fatal accident were immediately removed from 'Kara' bridge to pave ways for free flow of traffic to other road users.
He disclosed that emergency responders at the scene of the accident include the Nigerian Police, Trace Officials and Federal Road Safety Commission (FRSC).