Afenifere won't support any candidate —Adebanjo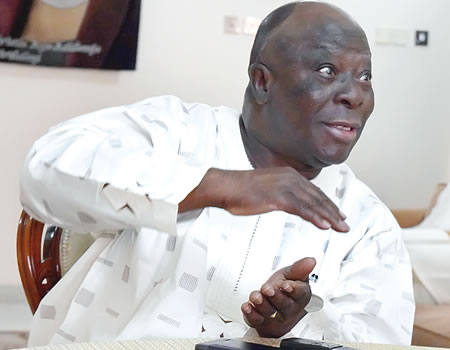 By Ibrahim Adeleke
Afenifere Leader Ayo Adebanjo has said that the Pan-Yoruba socio-political group would not support any candidate in 2023 general elections, 'until the 1999 Constitution is changed'.
Pa Adebanjo who spoke on Wednesday at a press conference in Lagos said, "We are not contending who is the president now because we don't believe in the constitution until that constitution is changed, we will talk of who the president should be.
"We have no candidate now until the constitution is changed because I don't want to go on an uncharted sea. You must agree on the constitution before you say you want to be part of it. I am not going to be part of a constitution that is a military constitution. That is the bone of contention, which Buhari has not disputed. The constitution we are operating is a military constitution.
"Let us pray we should all be in 2023, the rest is speculation. That is our stand."
When asked which region should produce the president in 2023, Adebanjo replied: "We want a change of the constitution, if that constitution is not changed, I don't discuss where the presidency should go to. Why do I say so? When I don't believe in the 1999 Constitution, why should I be telling you who should be the next president?
"The constitution we are working with is not acceptable, when we agree on the constitution, then we will decide who should be supported."