Alimi re-elected Lagos councillors' forum chairman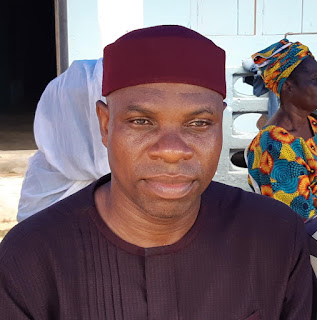 By Rasaq Adebayo
The Chairman of Lagos State Councillors Forum, Hon. Nurudeen Alimi has described his re-election as an opportunity to consolidate on his achievements and legacies in the past four years.
Alimi, the Council Leader of Igbobo-Baiyeku LCDA, was re-elected as the Chairman of Lagos State Councillors' Forum at the inaugural meeting of council leaders of Lagos State, held at the Secretariat of Isolo Local Council Development Area (LCDA).
The Chairman and Council Leader of the host LCDA, Otunba Adebayo Olasoju and Hon. Akeem Adeyemi (Alarape) expressed their delight to have played host to the council leaders of 20 LGAs and 36 other LCDAs in Lagos State.
Speaking about his election which was the only electoral activity done during the inaugural meeting, Alimi described it as a call to do more and further raise the standard of the association.
He described the healthy competition from his colleagues that characterised his election as expected, explaining that however, their eventual unanimous decision to re-elect him underscored his proven capabilities and a challenge to improve on his record recorded achievement.
He explained that at the top of his agenda is how to solidify the cordial relationship between the councillors and their respective executive arms as well as with the state governor, Mr. Babajide Sanwo-Olu whom he described as a listening governor, commending the governor for the various Ward Projects across the state.
He explained that the welfare of his colleagues including furniture and official brand new cars will be given utmost attention, promising that the crisis that broke out in some council areas between the council chairmen and the councillors during the past political dispensation will be precented as he affirmed his confidence in the calibre of the current council chairmen.
His words: "My emergence is a double opportunity and one put me at a great vantage to double the reward for my colleague as a trust reposed in me and by God's grace I will deliver more. We did it together during the last administration and we will do it together this time around too. We will deliver more. Local government administration between the executive and legislative will continue to be smoother.
"With the kind of conference 57 executives we are having now I don't envisage any crisis between the chairman and the councillors. They've given is their words that we should cooperate with them and we are living on that word and we will give them more support to form the synergy needed to fast-track growth in Lagos State."
He hinted that the election into other principal offices of the association will come up next month when the association has its next meeting probably at Ikorodu, which he said will be followed by a proper inauguration ceremony.