Fire outbreak at Alade Market, Lagos, 70 shops damaged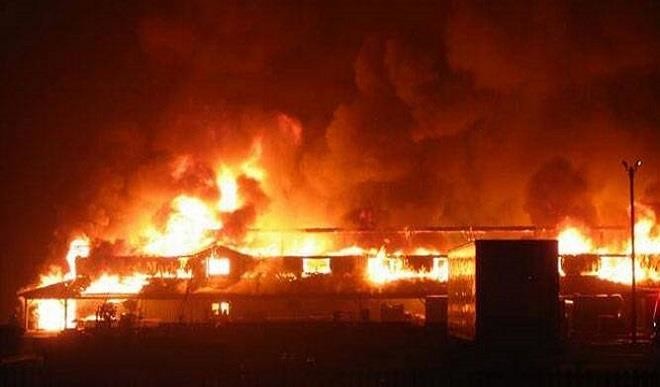 By Modupe Shodeinde
Not less than 70 shops were reported to have been damaged in a fire that broke out on Tuesday at the Alade Market, Somolu, Lagos State.
The Ag. Head of the Lagos State Fire and Rescue Service, Mrs Margaret Adeseye, said the average land area of 1,944 square metres, accommodating 171 shops of varying sizes, already had 70 of the shops engulfed by fire by the time intervention arrived.
However, the service was able to prevent the fire from razing down 101 shops.
She said firefighters were swiftly alerted and the fire was put out.
"The affected shops, which had various items including food, gas cylinders and other perishable goods were severely damaged by the inferno," she stated.
Adeseye said the source of the inferno is still under investigation.