LASIEC, INEC seal card reader deal for July 24 polls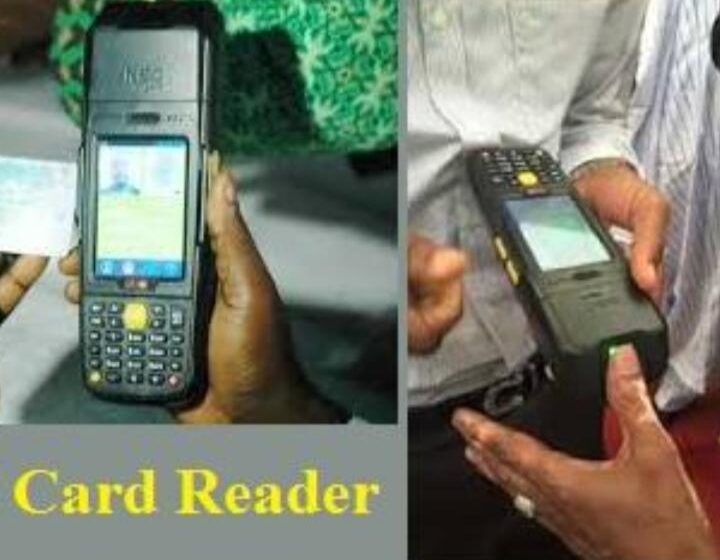 By Rasaq Adebayo
Less than  20 days to the July 24 local government chairmanship and councillorship polls in Lagos State, the Lagos State Independent Electoral Commission (LASIEC) and its federal counterpart, the Independent National Electoral Commission (IEC) have sealed a deal on the use of card readers at the polls.
According to the agreement, the INEC will configure and supply card readers to each of the 8,464 polling units as there are indications that LASIEC may not hold the polls in the 4,861 polling units recently created by INEC.
Confirming the deal, LASIEC chairman Hon. Justice Ayotunde Phillips (rtd) said the Commission has fulfilled its obligations under the agreement.
She said INEC promised to deliver the card readers in six weeks, adding that the commission is monitoring the process to ensure that it meets the deadline.
"We've done all they asked us to do. We hope they will be able to deliver before the election." She said.
The card reader is an electronic device used to verify if a voter's card is fake or original.
It identifies the voter as the legitimate owner and records that he or she has been registered to vote in an election.
This means the card cannot be used to vote twice and cannot be used by any other person except the owner.
The card reader to be used on July 24 is also configured to be used only on the Election Day and reads only the permanent voters' cards issued by the INEC.
Considered the greatest innovation of the 2015 general elections, the card reader believed to have reduced rigging generally and the incidence of impersonation in particular.
Determined to make the votes count in the July 24 election, LASIEC has also made arrangements to make sure the rains don't mar the polls.
Hon. Justice Ayotunde said the commission has put in place logistics to manage voting in flood prone areas and coastal settlements.
She assured the 6,570,291 registered voters of adequate security, disclosing that all the security agencies will be on alert to combat any incidence of violence.
She said the commission has visited the Army, the Police and the Nigeria Security and Civil Defence Corps to seek their supports.
"LASIEC is blocking all the operational loopholes to encourage more voters to turn out for the polls. It hopes to improve on the dismal 11percent voter turnout recorded in the 2017 polls."
According to the chairman, the commission hopes to achieve 40 or 50 percent turnout on July 24.