Lawan urges Nigerians to vote out senators in 2023 "if they don't like their faces"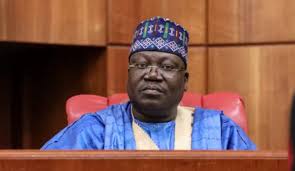 By Emmanuel Awosika
The President of the Senate, Ahmed Lawan, has described as dangerous calls for the scrapping of the Senate, saying it could lead to anarchy.
He, however, urged those who had issues with the current crop of senators to remove them through the ballot in their 2023 if they don't like their faces.
Lawan made his position on the issue known at a retreat for high-ranking staff of the National Assembly and National Assembly Service Commission which held in Abuja on Friday.
He said the Senate enabled more equal representation of constituencies in the country compared to the House of Representatives which give precedence to states with higher populations.
He also took a swipe at critics who used the high salaries received by senators to justify disbanding the Senate.
According to him, the yearly budget of the National Assembly contributed less than one percent to Nigeria's 2021 national budget.