Rebuilding Lagos will cost N1trn- Sanwo-Olu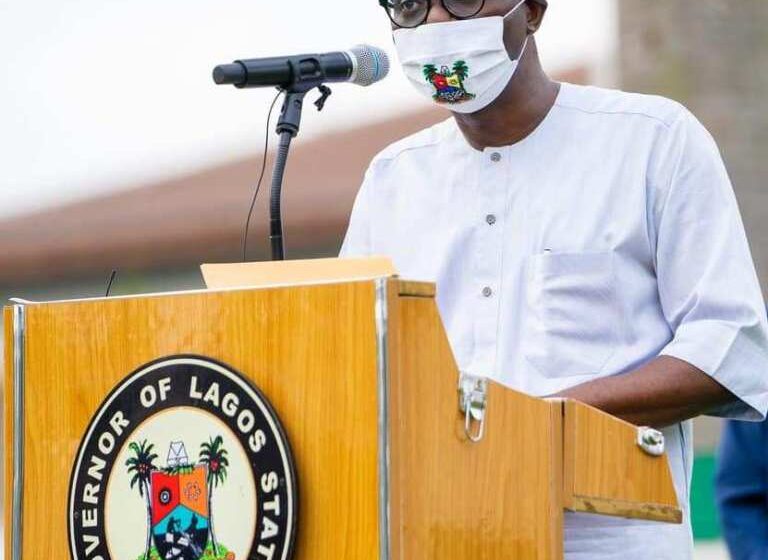 By Modupe Shodeinde
According to Governor Sanwo-Olu, rebuilding Lagos state in the aftermath of looting and destruction of public properties in the state will cost about N1trillion.
The Speaker of the House of Representatives, Femi Gbajabiamila, said this after paying a visit to Governor Sanwo-Olu at the government house in Marina.
"The governor was telling me just now that it was going to cost about a trillion naira to rebuild Lagos. That makes my heart heavy. And I asked the governor what's the budget of Lagos State? What are you planning? And he told me that they're planning a budget of about a trillion naira." he said.
In the days after #EndSARS protesters were shot by military officers at the Lekki Tollgate Plaza in Lagos, the state has witnessed several acts of arson, looting and destruction of public properties perpetrated by hoodlums.
Some of the public assets destroyed are 89 new buses of the Bus Rapid Transport (BRT), each of them about $200,00, the forensic and DNA centre worth millions of naira, the Igbosere High Court, local government secretariat buildings, and hundreds of vehicles.
Other public buildings across the state, street lights, and others were also vandalized.
The Speaker expressed his sorrow over the state of things and how the situation had degenerated so much that both pro and anti-protest are being affected by the situation.
Commending Governor Sanwo-Olu on his courageous stance in dealing with diverse difficult situations in the state, he said, "There's very little I can say. But, I know that standing with me is a man of courage, a man of destiny.
"It's very unusual for you to come into office, and within a year a few months, you witnessed two calamitous events: first, you were in the epicentre of COVID-19, which you dealt with to the admiration of all.
"Whilst we were still grappling with that, you now became the epicentre of the protests. I want to encourage you to lift your head high, because you discharged your duties as a governor of a state that was troubled in the last few months, or close to one year,"
Gbajabiamila also speaking on nation-building, appealed that it is a joint task and Nigerians should not let the incident take an ethnic dimension.
"Let us shut our ears to those things. Let us focus as one people, whether you're Igbo, whether you're from the North, whether you're from the South." he said
He gave assurance that the House will ensure that everyone who has suffered from police violence, and even police officers who have lost their lives in these incidents will be duly compensated.
The Speaker also reiterated the House support of the Lagos State Governor, he said, "We stand with you. Whatever the House can do to help in rebuilding, not just Lagos State, but other states that have been affected as well from whatever part in Nigeria, the House will definitely join hands. Because we're now in the situation of reconstruction.
"I want to encourage our young men and women out there that you fought a good fight, and I'm sure deep down, you're not happy with what you've seen. The government listened, the president listened, the House listened, the Senate listened, the governors listened, it is now time to take stock and make sure this never happens again" he said.