Suspects accused of roasting, eating flesh of police officers nabbed in Ibadan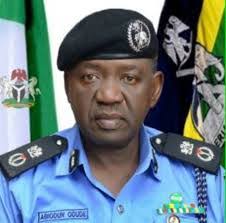 By Modupe Shodeinde
The Oyo State Police Command has arrested two suspects who allegedly roasted and ate the flesh of police officers burnt by hoodlums during the #EndSARS protests.
This is according to Police Spokesperson, SP Olugbenga Fadeyi, who confirmed the report in an interview with journalists.
He said the suspects, a 43-year old man and 34-year old pregnant woman, have been taken to the Force Intelligence Bureau at the Force Headquarters in Abuja for investigation.
The expectant mother is alleged to have ate body parts of the slain policemen, an accusation she denies.
According to her, she was indeed at the scene of the incident but only held the body part on request of the 43-year old man.
While the man did not deny being at the scene, he said the woman willingly asked to hold the body parts and had requested a towel or handkerchief to wrap them.
The slain policemen had been part of security operatives assigned to restore law and order during the #EndSARS protests on Oct. 22 but met their demise in the line of duty.