LASUSTECH to commence 2022/2023 Indigeneship Verification Exercise for Lagosians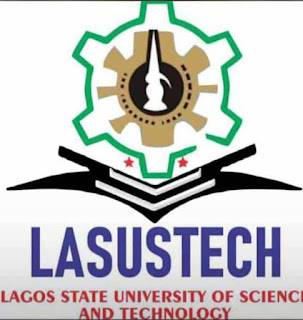 By Ibrahim Adeleke
The Lagos State University of Science and Technology (LASUSTECH) is set to start verification of State of Origin for incoming students to commence the 2022/2023 Academic Session of the University.
The State of Origin Verification Exercise (SOVE) for candidates who are Lagos State Indigenes is scheduled to hold from Wednesday 2nd November to Thursday, 8th November, 2022 at the College of Agriculture (500 seaters) auditorium by 9.00am daily.
The Director, Information and Public Relations, Lanre Kuye, in a statement, said the candidates are expected to present some documents to the panel during the exercise which include: cmpleted screening form; candidate's birth certificate; candidate's father's birth certificate; local government letter of indigeneship; a letter from Oba; evidence of landed property; candidate's 2 passport photographs; JAMB slip as well as SSCE result.
In another development, Kuye also informed that the school authority has approved 2022/2023 LASPOTECH Students' Union Election.
The approved time-table for the students' union election is as highlighted below:
1. Release of Nomination Forms/Lifting of ban on students' union electoral activities  – Wed. 5th Oct., 2022
2. Electioneering campaigns – Weds. 5th Oct. to Thu. 10th Nov. 2022
3. Submission of nomination – Wed. 2nd Nov. 2022
4. Release of Screened results/appeals from contestants – Wed. 5th Nov. 2022
5. Students' Rep. Council election – Wed. 9th Nov. 2022
6. Students' Union Judiciary Council (SUJC) election – Tue. 8th Nov. 2022
7. Manifesto presentation – Thu. 8th Nov. 2022
8. Election/declaration of election results – Friday, 11th Nov. 2022.