LASUSTECH to takeoff with 37 Courses approved by NUC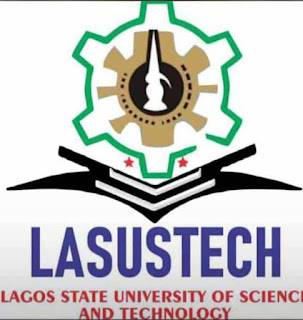 By Ibrahim Adeleke
The NUC has approved the commencement of 37 programmes for the newly established Lagos State University of Science and Technology (LASUSTECH) to commence its first academic calendar.
The programmes were approved for take-off on full-time basis with effect from the 2022/2023 academic session. The courses are listed thus:
1. B. Eng. Computer Engineering
2. B. Eng. Civil and Construction Engineering
3. B. Eng. Electrical and Electronic Engineering
4. B. Sc. Biotechnology and Food Technology
5. B. Eng. Mechanical Engineering
6. B. Eng. Mechatronic Engineering
7. B. Eng. Agricultural Engineering
8. B. Sc. Architecture
9. B. Sc. Estate Management and Evaluation
10. B. Sc. Quantity Surveying
11. B. Sc. Industrial Mathematics
12. B. Sc. Urban and Regional Planning
13. B. Sc. Arts and Industrial Design
14. B. Sc. Building Technology
15. B. Sc. Industrial Chemistry
16. B. Sc. Chemistry
17. B. Sc. Mathematics
18. B. Sc. Computer Science
19. B. Sc. Physics with Electronics
20. B. Sc. Zoology
21. B. Sc. Botany
22. B. Sc. Microbiology
23. B. Sc. Mass Communication
24. B. Sc. Accounting
25. B.Sc. Banking and Finance
26. B. Sc. Actuarial Science
27. B. Sc. Economics
28. B. Sc. Marketing
29. B. Sc. Business Administration
30. B. Sc. Office and Information Technology
31. B. Sc. Agricultural Economics and Farm Management
32. B. Sc. Agricultural Extension and Rural Development
33. B. Sc. Crop Protection
34. B. Sc. Horticulture and Landscape Management
35. B. Sc. Animal Production 36. B. Aquaculture and Fisheries Management 37. B. Sc. Statistics.