Anti-Open Grazing: Illegal firearms bearers risk 21-yr jail term — Lagos Assembly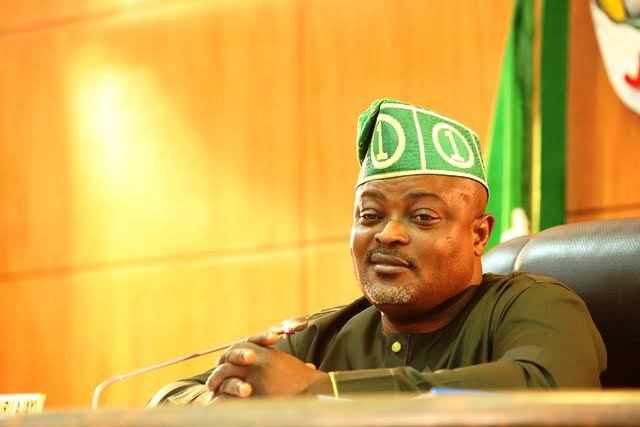 Modupe Shodeinde
Lagos State House of Assembly, yesterday, proposed a 21-year jail term for any herder found with firearms in the state.

The open grazing bill, which passed the second reading, was submitted to the Committee on Agriculture to report back on Thursday.
Mudashiru Obasa, speaker of the house, at the plenary on Monday, said the bill will ensure a harmonious relationship between herders and farmers in the state when passed.
He said the bill would also protect the environment of the state and the south-west.
Obasa, who described the bill as timely, suggested that it should make provision for the registration of herders and prepare them for ranching.
"Allocating parcel of land is not enough, but there should also be training for those who will go into ranching, as ranching is expensive and requires adequate preparation," he said.
Speaking earlier on the bill, Bisi Yusuff, a member representing Alimosho 1, lamented that farmers had become afraid to visit their farms, thus causing food shortages.
He said: "Open grazing has reduced food supply drastically. Cattle often eat up crops of farmers who borrow money to farm. The acts of these herders have created food scarcity in the South-West. It is shameful that cattle move along the expressway and destroy markets.
"I am totally in support of the proposed 21 years jail term for defaulters."
Also, Mr. Setonji David suggested collaboration between men of the Neighbourhood Safety Corps and the police in the implementation of the law when passed and assented to.
On his part, Kehinde Joseph (Alimosho 2), described the open grazing system as an aberration in the 21st century, adding that the bill would help promote peaceful coexistence between herders and crop farmers.