Strike: Buhari wades in, begs doctors to back down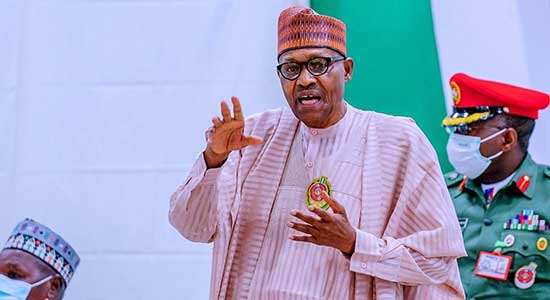 By Rasaq Adebayo
President Muhammadu Buhari on Friday appealed to the members of the National Association of Resident Doctors (NARD) currently on strike, to return to their duty posts while negotiations continue to resolve the conflict.
According to a statement issued on Friday and signed by the Senior Special Assistant to the President on Media and Publicity, Mallam Garba Shehu, the President also pleaded with other health workers who are currently warming up for similar actions to reconsider their positions, saying the nation need them now more than ever before.
Buhari made gave the appeal on Friday while receiving the leadership of the Nigerian Medical Association (NMA) which paid him a visit at the State House in Abuja.
He said no matter how long negotiations may take, it is still the best way to resolve crisis.
The President was quoted as saying, "The lives of citizens that could be lost or damaged when doctors withdraw services, are precious enough to make parties opt for peaceful resolution of differences."
The President assured that all outstanding benefits owed medical doctors would be cleared, but only after necessary verifications must have been carried out.
He also noted that embarking on an industrial action at a critical health period for the country and citizens was not a good option.
"Protecting our citizens is not to be left to government alone, but taken as a collective responsibility, in which especially medical professionals play a critical role. Let me speak directly to the striking doctors.
"Embarking on industrial action at this time when Nigerians need you most is not the best action to take, no matter the grievances.
"This administration has a good track record of paying all debts owed to government workers, pensioners and contractors and we have even revisited debts left by past administrations, once due verification is done. Debts genuinely owed health workers will be settled.
"I learnt that some of the 12 points demand in the ongoing strike were already addressed. Though the review of a new hazard allowance has not been fully negotiated because of the sharp and deep division within the ranks of the striking doctors," he appraised.