I set template for creation of LASTMA, LAWMA, others in Lagos – Olaogun-Dickson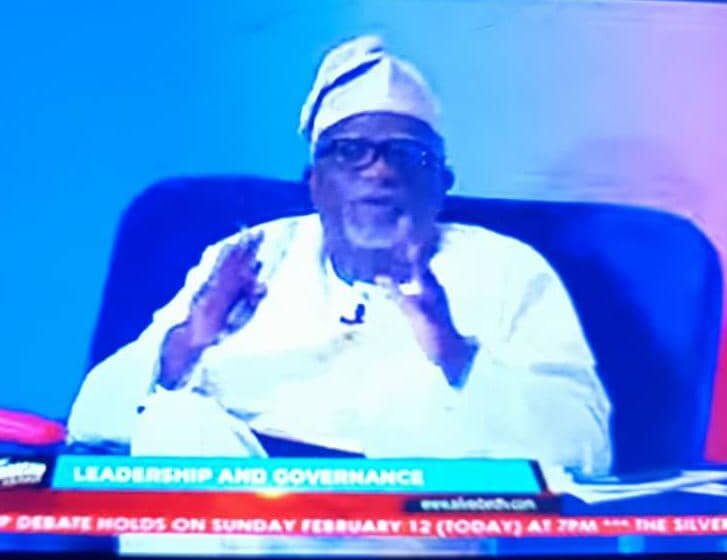 By Ibrahim Adeleke
The Accord Party governorship candidate in Lagos State, Hakeem Olaogun-Dickson has claimed to have set the template for the creation of some agencies such as the Lagos State Transport Management Agency (LASTMA), Lagos Waste Management Agency (LAWMA), Lagos Neighborhood Safety Corps (LNSC), and others were creates in Lagos State.
According to him, he formed the prototypes of those bodies while he was the chairman of Surulere Local Government.
Dickson revealed this while making kbown his capability to rule Lagos State perfectly based on his experiences which he said were borrowed by the governors who have hitherto ruled the State under the All Progressives Congress (APC) party.
The Accord guber candidate said this while fielding questions at the governorship debate organised for the candidates from the various political parties in the state by Silverbird Television.
During the debate tagged "The Silverbird Governorship Debate" on Sunday, Dickson said his wealth of experience in grassroots governance will turn around the state for better if elected.
"In 1998, the first thing I did was to fight crime. The crime rate in Surulere then was over 75 per cent; I was able to reduce it to 15 per cent. The former Commissioner if Police is my living witness including the Area Commander for Lagos from Akwa Ibom. I set up a law call SLEC – Surulere Law Enforcement Corps that now becomes LASTMA and KAI today in Lagos State. With these bodies, not only we were able to reduce traffics, we were also able to find out where those boys were hiding their guns and committing crimes. At that time, too many Hausas in Tejuosho were being killed but with my intermediate idea of coming from Us, I now worked with the Nigeria Police. The first thing I did was that I told the men of the Corps I created that they were going to fight a war or going to crime dens, but without walkie talkie, they were going to lose. I then bought walkie talkie with perfect communication strategy. If you go to Surulere LG, you will see the tallest mast. At that time, we could communicate from Surulere to AIT but now. So, if I'm elected the governor, I'm going to employ minimum of 300 per local government and LCDA to be part of neighborhood watch, to make sure they gather information for us. So we will be able to fight crime. Then, if I cannot set up a state police, I will set up trainings and all security vehicles will be branded with our own name. And whatever is needed in terms of gadgets and ammunition, I will buy for the police while our own local security personnel will be trained without gun."
On taxation, Dickson said he would create only one central billing ministry, adding that everyone within the tax net would pay directly into the system to block revenue leakages and multiple taxation.
"We'll have a website where every ministry will be whether they like it or not. Whatever they want to collect from people will be there, how much they want to collect will be there and there will be just only one billing system and only one ministry issuing the bills. I will do the same thing I did when I was local government chairman to block revenue leakages and multiple taxation."
He also spoke on how he would create more jobs by expanding the road networks and support the economy of the state., adding that each local government would be empowered to be manufacturers of pacing stones.
The Accord candidate also promised to expand water economy, redesign the Lagos map "to know what we want."
On how he would cope if the majority of the members of the Assembly are from opposition parties, he said: "I did this in 1999 when I was the local government chairman. I was the only chairman different from any other persons in the house but I was able to perform very well. One of the things is giving them whatever is required to be able to do their job."